After returning from the trip to pre-Inca ruins at Sillustani, where the sun was frying the visitors alive, I found myself back in Puno. I had my half trout meal for 8 Soles, and went to wait for the bus to Cusco (interchangeably spelled "Cuzco") at the terminal.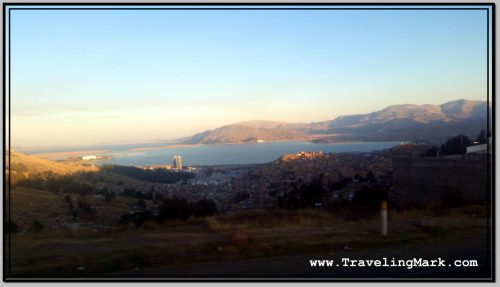 Scheduled to leave Puno at 10pm, I had to withstand 4 hours of bone-chilling nighttime after the sun set at 6pm, before I got on the bus. Luckily, I had a pretty good seat, but was unfortunate to have a snorer right behind me. He made everything worse when he took his shoes off and his stinky socks turned the entire couch into a gas chamber for the rest of the trip.
We arrived in Cusco at 5am. The 7 hour journey was nothing fun, but was not that bad. Cusco, being also at high elevation, is likewise cold at night, but nowhere near Puno cold. I waited at the bus terminal until 6am, so I could walk the streets in search of a hostel during daylight.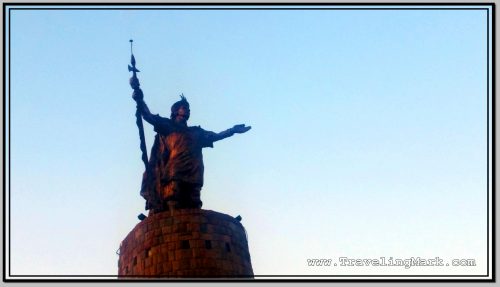 A friend from Lima recommended me to check out Pariwana Hostel, so I looked it up on a map and headed there on foot. It took me about 30 minutes to cover the distance from the bus terminal to the downtown area, only to find out that Pariwana is unreasonably expensive for my taste, with beds in dorms shared among 12 people costing 35 Soles (around $10 US), while a room with a matrimonial bed cost 185 Soles (around $56 US) per night.
Similar to Miraflores in Lima, these are the type of prices I'd expect to see in Western Europe, not in South America. I turned on my heel and headed back down the streets in search of something more economical.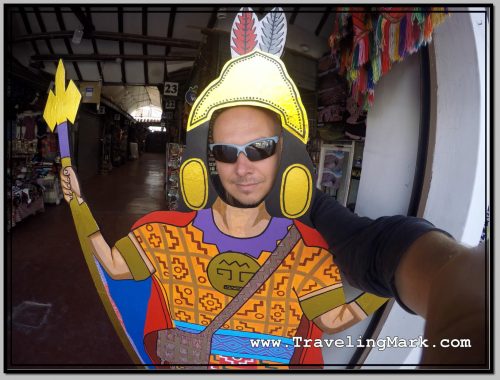 Eventually I booked a room in Hostel Margarita located on Avenida El Sol, which is the avenue leading all the way up to Plaza de Armas. At a cost of 30 Soles per night I was happy with the room, even though it did not have a private bathroom and the shared bathroom had no doors, so anyone could walk in on your showering at any time, and there was no toilet paper at all provided for use by the guests.
The hostel was also being repainted from the outside, so there was a lot of construction site type noise, but that only lasted during the day. At night, the hostel was reasonably quiet and I was able to get much needed sleep. I also liked that after truly freezing nights in Puno, the night in Cuzco, albeit still cold, was significantly less cold so I did not spend the entirety of it shivering.