Located at the altitude of near four thousand meters above the sea level, in the cold waters of the highest commercially navigable lake in the world, are a series of artificial islands created by the Uros.
The Uros are an ethnic group originating from Lake Uro-Uro in Bolivia, who, to escape the invasion by the Incas, Tiahuanacos and Collas, took refuge in Lake Titicaca.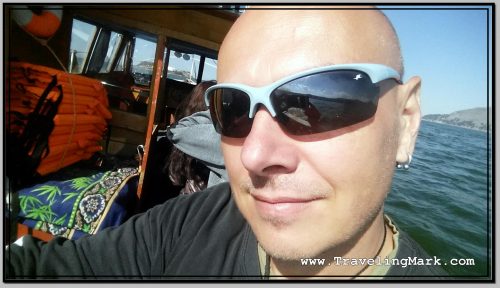 Titicaca – which means "stone puma" – is according to legend the place from which emerged Viracocha, the Sun God, who in turn sent Manco Cápac to found the prosperous Inca culture in Cuzco.
The floating islands of Uros are up to 3 meters thick and are built with a type of reed called totora that grows in the water. They and are in constant need for maintenance, since totora naturally decomposes with time. Every 20 days a new layer of totora is added on the surface of each island – a job performed exclusively by men.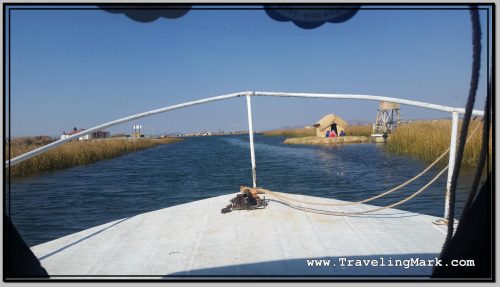 According to the backinfo I for, the Uros consist of 82 artificial islands, each inhabited up to seven families family, and each having its own president. In addition, there are community islands housing a church, a school, a health center, or restaurants. Estimated 1,800 people live on the floating islands, usually related to each other.
Something about the fact that the Uros islands are floating attracted me to them, so before my first day in Puno was over, I decide to take the boat trip there. I went on my own, and not with a tour, so I paid 10 Soles (about $3 US) for the boat ride there and back, plus 5 Soles (about $1.50) for the access to Las Islas del Uros. The latter was a bit off putting, as it's overall ridiculous to pay for a visit to what is basically a town, but in spite of that, I went for it and paid the cost.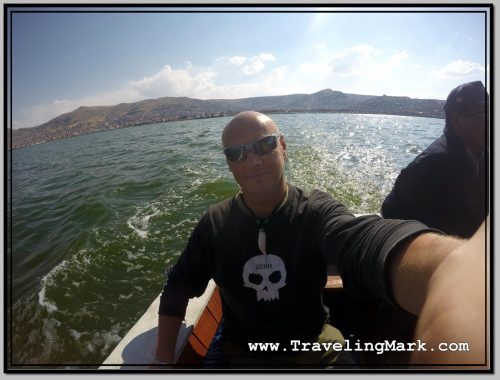 The ride in an old boat took a bit over 30 minutes one way. I asked the boatman how exactly it worked with the return journey back to Puno, and he explained to me that the same group of people currently on his boat will be exactly the group of people going on the same boat back. I asked when exactly the journey back takes place, as in to determine how much time I had for exploring Las Islas del Uros, to which he replied that when we arrive, the people on the island would explain everything to me.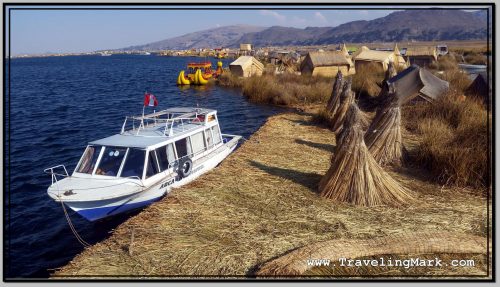 This started to sound a bit fishy to me, and at the time I didn't know what exactly to make of it. But things became clearer as soon as we arrived.
Basically, the boatman took us to one of the isolated tiny floating islands where we were given short presentation by the locals on the life on the floating island, which was followed by a very aggressive sales pitches to make us, the visitors, buy the trinkets sold on the floating outcrop.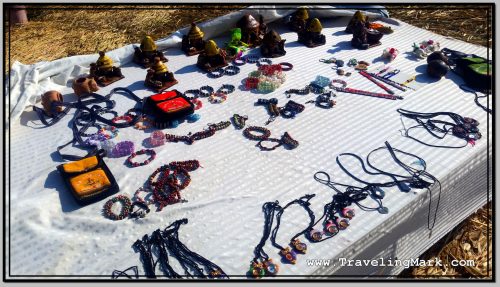 My philosophy on buying trinkets has not changed in 10 years of traveling – I travel light and I move from one place to another. That means I have neither the room nor the will to add weight to my baggage. There ain't nothing any salesperson could say to make me spend money so I can make my backpack heavier than it already is. I only buy what I absolutely need for survival, and that usually happens only when I wear out what I already have and need to replace it.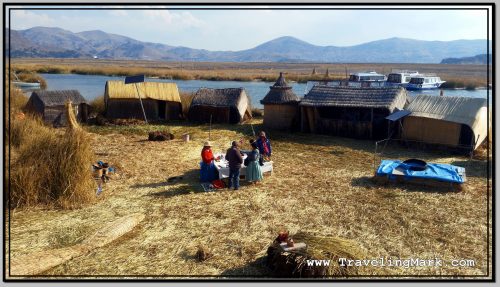 With only about 20 meters in diameter, the floating island on which we were left provided no opportunity to escape the aggressive sellers. Nevertheless, I never bought anything because it would simply make no sense to me.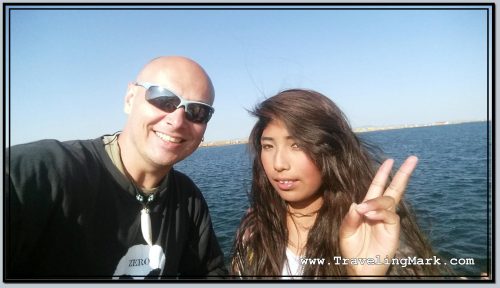 Having exhausted all the options on the sales of trinkets, the villagers then proceeded to pressure the visitors into boarding their cool looking straw boat they called Mercedes Benz. Without explaining what this was about, they kept telling us to get on board. I was however insistent on explanation whether the presumed ride on said boat is included in the cost of the visit to the island, or whether I'll be expecting to pay extra for it.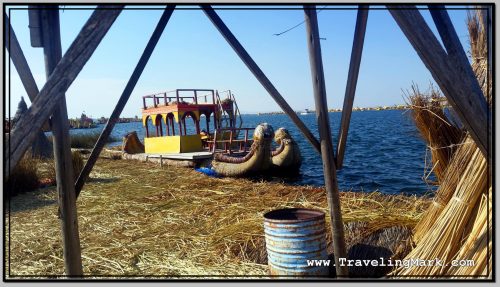 Only after I resolutely declined set foot on the boat unless the intention of the locals is made clear I was clarified that if I get on the boat, I will be charged 10 Soles, but I will be taken for a ride to another island.
A brief chat with other visitors lead to the conclusion that we're not taking the Mercedes Benz boat, and instead requested the boatman who brought us on this tiny floating outcrop to take us to a bigger island where we were told we'd encounter restaurants and other amenities.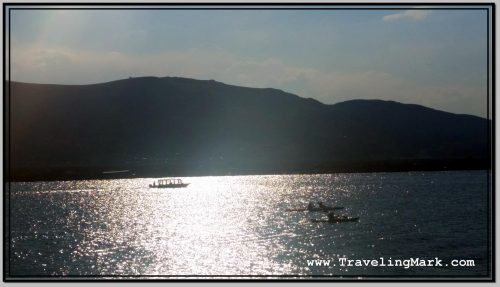 There wasn't a whole lot to do on the other island either, so we just snapped a few pictures and then asked the boatman to take us back to Puno.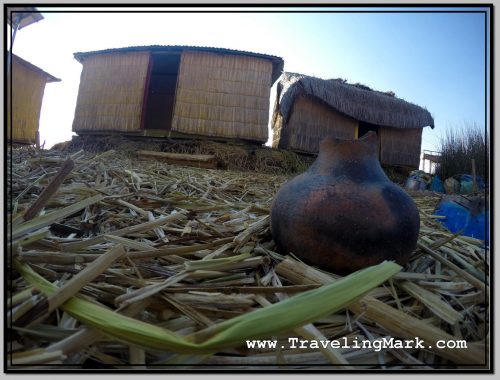 Overall I would rate the trip to Uros as a waste. It wasn't anything akin to taking a boat to an island where you can wander around to explore the place at your own pace. It was about being taken to a very small space where you get exposed to pressure sales tactics without the option to make a physical exit.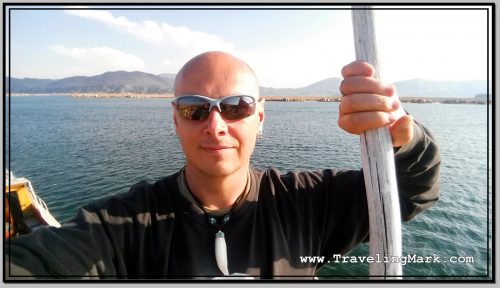 Considering that the access to the islands costs money to begin with, had I been clearly explained what I'd get if I bought the trip, I would not have bought it. I did not find it worth it at all.