Basílica Catedral Metropolitana de Arequipa is located in the Plaza de Armas – the main square of the city. Its majestic presence makes it one of the most important architectural symbols of Arequipa.
The construction on the cathedral began in the year 1615, but due to numerous natural disasters, it wasn't completed until 1656. Since then, the cathedral was damaged by several earthquakes and was completely destroyed by fire in 1844, so a new neoclassical court was built and it is the one that, with some modifications, is maintained at present.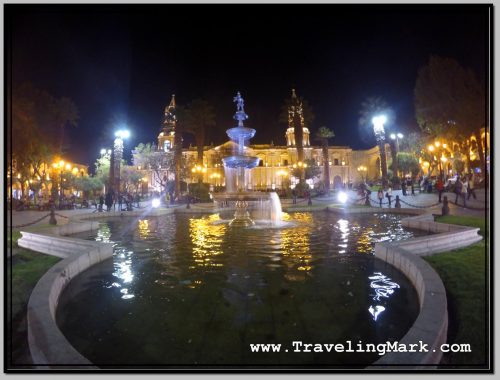 As the majority of historical buildings in Arequipa, the cathedral is also constructed of sillar – the volcanic rock. The building, as well as the fountain in the center of Plaza de Armas are nicely illuminated at night for attractive nighttime photos.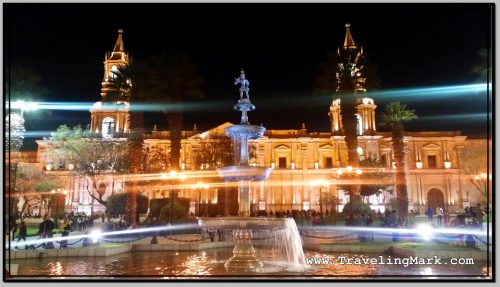 During the day, outside of a few hours in the late afternoon when the sun rays hit the front of the cathedral from the side, the sun remains behind it, offering few opportunities for a decent photo unspoiled with strong backlight.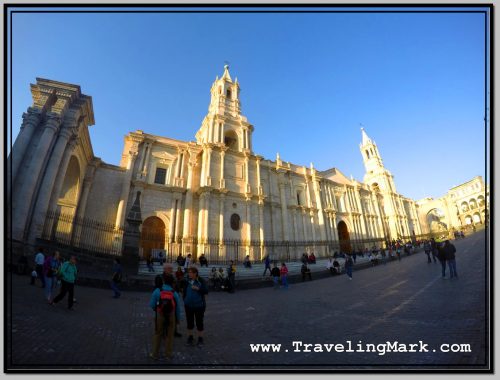 I don't know when exactly the cathedral is open, but during a week of staying in Arequipa, I only caught it open once. I'd think your best chance to see it from the inside would be on Sunday morning, when it's open for a mass.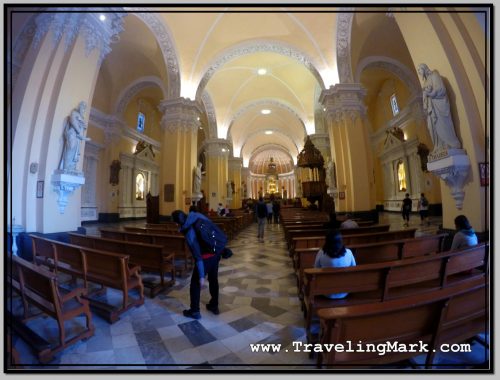 As a gringo, your best options for street pickups in Arequipa are right at Plaza de Armas, or on the adjacent pedestrian zones of Mercaderes (where the McDonald's is) and San Francisco (also home to multiple night clubs offering decent pickup opportunities).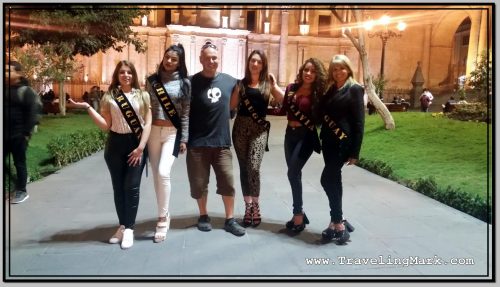 The busiest I've seen Plaza de Armas be was on Sunday when the entire area was flooded with people, and there was some dance group was performing on the street: