I have concluded my stay in Nazca with a tour that was a lot of fun, but also a lot of pain. But while there, I found out that in a town of Palpa, which is only about 60km from Nazca, there can also be found geoglyphs which actually predate those of Nazca by estimated 600 to 1,000 years. I had to make a trip to Palpa to check it out for myself.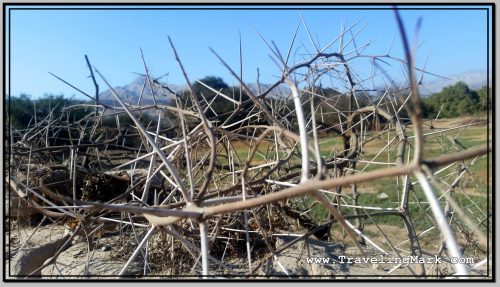 The ride with PeruBus cost only 4 Soles, and whereas the buses for Ica, which pass through Palpa leave from Nazca every 30 minutes, it takes little effort to get to the little town.
In Palpa, I secured myself a room for 35 Soles, and went out to rehydrate and explore the town. It was weekend, so most businesses around the main square were closed, though there was enough activity along the Pan-American highway to buy fruits or grab a lunch.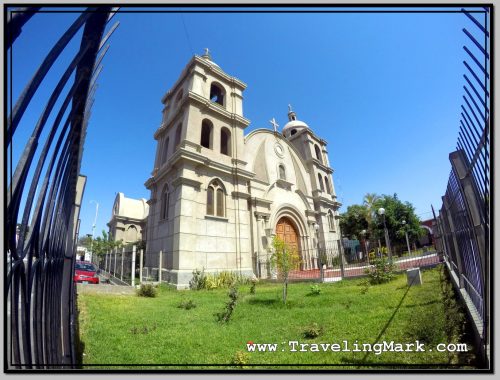 The only tour operator I could find in the entire town was closed, so I decided to wander around on my own, hoping I would spot something interesting even without help. The girl who waited in a local restaurant where I grabbed a bite didn't know a whole lot about the geoglyphs, but I found out that there is a "Mirador" in Palpa, from where it is possible to see something, though she could not tell me what it was. I decided to find the mirador in hopes it would lead me to some of the ancient images.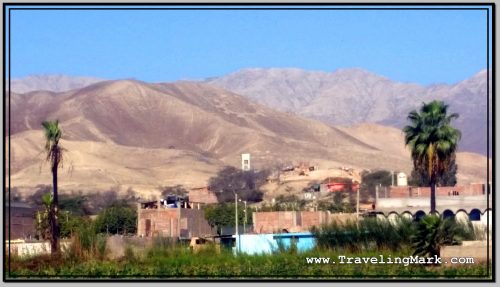 Unfortunately I kept getting weird stares from the locals when I asked about the lines, so I ended up walking up and down aimlessly until I finally got on the right track to the Mirador. It was however not anything like that in Nazca. The uphill walk there was however definitely worth it.