The day after flying over the Nazca lines, I went to the Soyuz bus station to ask if it was possible to take a bus to the "Mirador" – an observation tower made of metal from where two of the Nazca geoglyphs can be observed. The view would not be the same as that from the plane, as it wouldn't be from directly above, but rather from an angle, but there would be also no moving around the images, so one could really soak up the view, and enjoy the details that can't be caught during the brief fly over.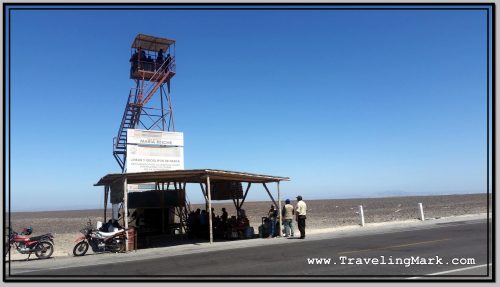 I wasn't sure where exactly the Mirador was, nor whether it's possible to take a bus there, but got good news – the Mirador is right on the PanAmericana Highway, and the PeruBus with the service between Ica and Nazca not only passes by it, it has a stop by it. That meant I passed by it when I was coming to Nazca from Ica without knowing or realizing it.
The bus to Ica, and thus to the Mirador, leaves Nazca every 30 minutes and the trip costs 3 Soles. I bought one and off I went.
It took about 15 minutes for the bus to arrive at the Mirador, which told me the tower was further from the city of Nazca than I thought. The access to the tower costs 3 Soles, and there are several police on site mostly to ensure nobody enters the fields, as it's now prohibited.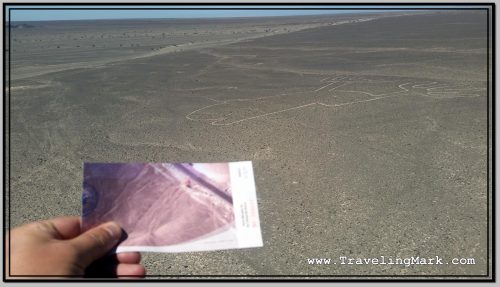 From the tower it is possible to see two geolyphs – Hands and Tree. There is another, less significant image further up from the Tree, which is remarkable by the fact that the highway passes through it and is thus split by the highway.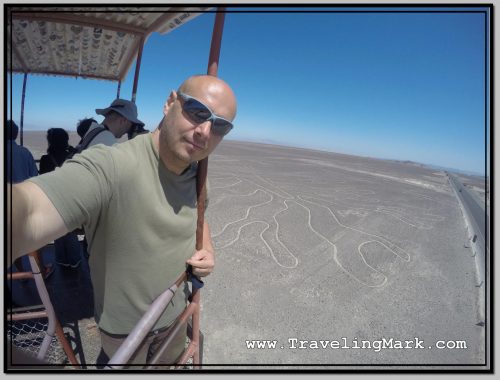 I really wanted to get on one of the energy driveways and soak up its ancient energy, but the police were really strict about not allowing anyone access and when I got close enough to barely snap a selfie with it behind me, they already sounded their whistles.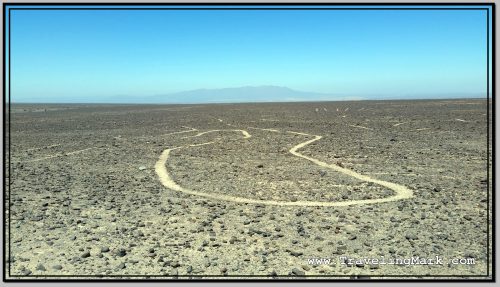 Having marvelled at the images for a while, I then boarded a PeruBus that just came from the opposite direction and returned back to Nazca.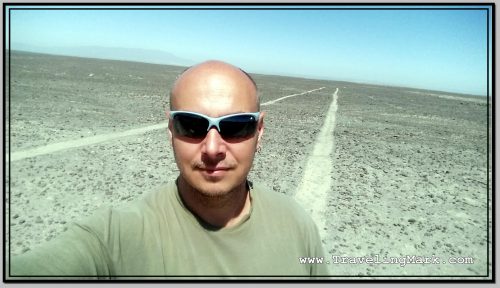 Overall, I thought the trip to the Mirador was worth it when done with a bus. Then it's not overly expensive and the experience of being so close to two of the main images, and being able to observe their every detail made the whole trip certainly worthwhile. I would recommend everyone visiting Nazca to take the mus to the Mirador, but I would not pay 50 Soles to get there with a taxi.