The Aguas Calientes office that sells entrance tickets to Machu Picchu is located at the foot of Avenida Pachacutec, next to Centro Cultural where there is the iPeru office (iPeru is a helpful government tourist information service with offices in many cities around the country). It is on the north side of Plaza de Armas.
After I arrived in Aguas Calientes, I went to buy the ticket for the afternoon (segundo turno) of the following day, but even though the office was open, the clerks told me the tickets for the afternoon can only be purchased in the morning of the same day.
That seemed a bit strange, as there are many tourists who have had their entrance tickets bought days in advance, plus because only a limited number of tourists is allowed entry each day, there often are stories of people not being able to buy tickets for the desired day, it got me a bit concerned. However whereas none of the two clerks was willing to give me any answer but to come back at 10am the following morning if I wanted to buy a ticket for that afternoon, I had no option but to let it go and intend to come back in the morning.
At that time, I was already pretty on the edge about the whole Machu Picchu, having had to endure an extensive walk through one village to another, because the locals set up roadblocks with the sole goal to make the lives of economy supporting foreigners difficult, so as the reasons to give Machu Picchu a pass kept piling up, my doubt about the worth of the place kept rising.
With each passing minute I kept wishing I had turned around the moment the van dropped me off in the middle of nowhere and said "screw it" to Machu Picchu. Sadly, the well sold idea that the Inca Citadel is worth it has been itched deeply enough into my mind to keep me on the path. In hindsight, I can securely attest that Machu Picchu is not worth it at all.
Still, whereas I already got as far as Aguas Calientes, meaning I was literally at the foot of Machu Picchu, and I already had a room in a hotel paid for, doing anything other than getting some rest after a lot of walking to wake up in the morning and buy that damned ticket as the clerks selling them instructed me to seemed like the only viable option given the circumstances. So that's what I did.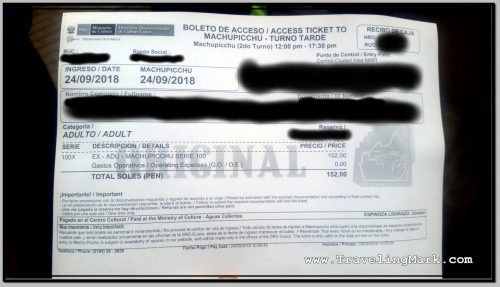 When I woke up in the following morning, I went to get breakfast and intended to combine it with a trip to the ticket office to buy my entrance to Machu Picchu for the same day's afternoon. Even though they told me to come at 10am, I assumed it was an approximate time and whereas come 8am the office was already open, I popped in and asked for the ticket for the afternoon.
As before, I got a cold shoulder and was told to come back at 10am. None of it made sense, and to this moment it doesn't, so the only explanation for why they do it is to literally spite the tourists some more. I mean – the office is open, they could be using the time they are there for sale of the tickets, but no – they put everyone off until 10am, so if you factor in the more than an hour long hike up the hill to get to the gate of Machu Picchu, you will barely make it there by 12pm, which is when the beginning of your overpriced visit begins.
Still, whereas the clerks were refusing to sell me the ticket before 10am, I went to grab a breakfast and returned back to hotel to wait until 10am comes. Shortly before it came, I walked back down to the office only to find a major line of people waiting there. It became clear that everyone who wanted to visit Machu Picchu in the afternoon was told to buy their ticket at 10am, so when that hour came, everyone – hundreds of them – turned up.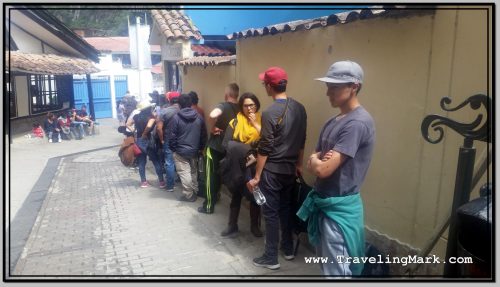 At this stage, the frustration with the whole Machu Picchu deal was reaching its peaks.
The Peruvian government keeps Machu Picchu purposefully isolated so that the only convenient way to get there is by way of a train, which is priced at up to $485 US each way – absolutely ridiculous and a major rip off, especially if you consider that the locals are charged an equivalent of $3 (10 Soles) for the ride. As such, in order to get to Machu Picchu, a visitor needs to permit the Peruvians to rip him the hell off, or undertake an arduous, a likewise expensive Inca Trail trek through the mountains.
If you are not willing to spend a fortune on either of the excessively expensive options, you need to go through the complicated process of combining multiple rides with a 10 km hike from Hidroelectrica to Aguas Calientes to eventually get to the foot of the hill housing Machu Picchu, but if like me you encounter road blocks on the way, you will be forced into an arduous Inca Trail against your will anyway.
Then if you go through it all, like the foolish me did, you get to Aguas Calientes, where you will be expected to shell out 152 Soles (about $46 US) for a half day access to Machu Picchu, which would entitle you to enter, as in my case, at 12pm and stay until 5:30pm, but whereas they won't start selling the tickets until 10am, and refuse anyone the sale until 10am, by the time 10am comes there is a major line up, so you'll end up shelling out the high entrance cost, but by the time you get the ticket, it will already be 12pm, but you will still have more than an hour before you get to the gate of Machu Picchu, or use an option to pay $12 US for a one way bus ride to take you up there (which itself lasts about 20 minutes).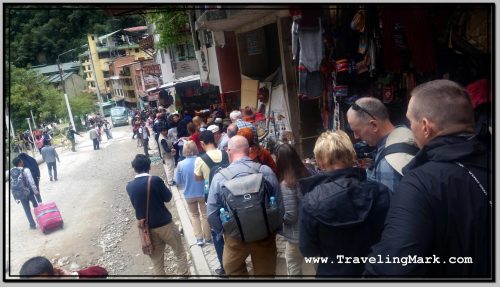 In other words – the Peruvians make visiting Machu Picchu a major pain in the butt, and milk you hard core along the way like you were just born yesterday, but will not sell you the ticket early enough to get to the place on time, and when you finally get there, you realize it's really not as mindblowing as they make it out to be.
Yes, I did eventually go to Machu Picchu, but I still keep asking myself why have I not followed my inner voice and given up on this place while there was time. Instead, I spent all this time, energy and money on visiting what is a well promoted, but over-hyped and truly unworthy place. There are many much more interesting, rewarding and uplifting places one can visit around the world, and they cost a fraction of Machu Picchu, or even are free to visit.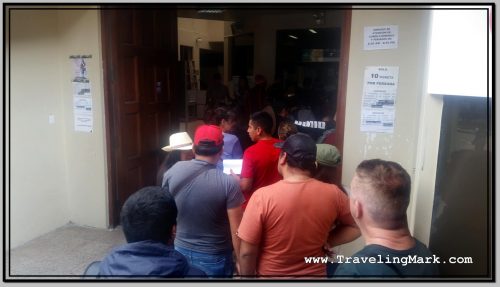 All things considered, given the high cost of entry and arrival, Machu Picchu does not deliver.