I went to Cuba with my good friend Barb. She's an enthusiastic young woman who's both smart and attractive. Because accommodation and car rental prices would remain the same whether they serve one person or two, I thought that if I were to take that trip with a friend instead of going solo, the price would be more bearable and we could both enjoy an affordable, yet action packed vacation. This was in fact true and having Barb with me proved to have further advantages. If you're in a country where average monthly wage equals to what you spend on a nice dinner for two back home, you get hustled a lot. This is understandable because one dollar is a lot of money for those people. However, regardless of how much you can relate and how much you would like to help, there is only so much you can do before you run out of resources and patience to put up with this. Hustling in third world countries is overwhelming and follows you on every step of your trip. Sooner or later it's bound to get extremely irritating.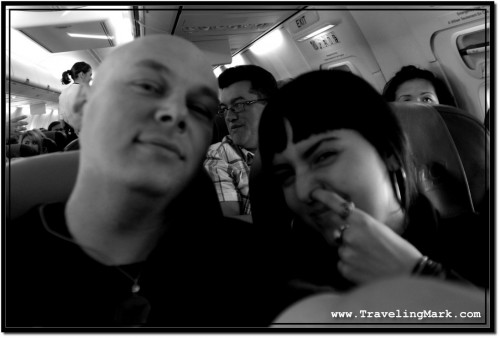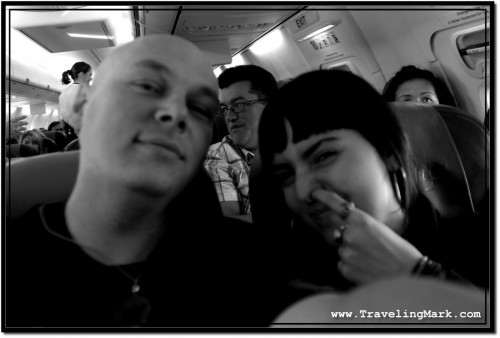 Having a friend by your side is a huge help in such cases. Not only does it allow you to use your friend as an excuse when all other excuses are countered, you are also less likely to fall for shady tricks because one of you two could pick up on it while the other one is talking. There is hardly ever such thing as a friendly local whose sole interest is to help you – even though that's the way they present it. They are only and solely looking to help themselves, however they are ready and willing to say anything that will make you spend that dollar. And after spending a lifetime of trickery pulled on foreigners visiting their land, they know very well what works and what doesn't so you can count on right psychology to be used against you. Having a moral back up in form of a friend who's on your side is invaluable and could save you from a lot of disappointment.
However after Cuba, I went to the Dominican Republic solo. While Cuba was mind-blowingly awesome, The Dominican Republic was even better. Yes, I had to pick up the tab for car rental and the rooms myself with no one chipping in and yes, I had no one to help me out when locals were trying to take advantage of me, but I had no one to discuss where we're going and what we're doing next, whether we're going to pull over and have a beer where those hot chicks are or not, etc. There was no one to compromise with, no one to be telling me that hitting on random chicks was boring, no one to go through their backpack while I was feeling like taking a nap.
There are advantages and disadvantages to both traveling solo and traveling with a friend (or a group). I have learned overtime that traveling solo strums my cord better than traveling with someone else. But it truly is nothing more than a personal preference. The best way to take it is by having your mind open. For me personally – I know that I will start each travel on my own, however if I was to meet someone interesting along the way who wishes to explore the same place as me or is heading in the same direction as me, I would not mind for them to join me for as long as they don't mind me joining them. We'll enjoy each other's company and when we hit the place where our paths part, we will simply go each our own way.
I do personally like travelling solo better than traveling with a friend but that doesn't mean I would ditch latter for former. Again, there are advantages and disadvantages to traveling with a friend as there are advantages and disadvantages to traveling solo. You will probably figure out which works best for you after you have tried them both.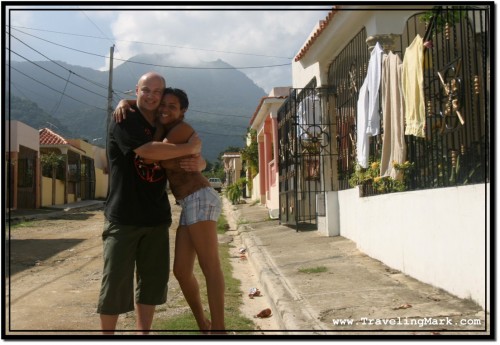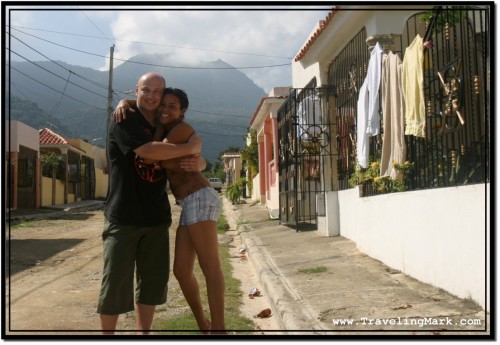 There is one specific advantage to traveling solo, though which applies particularly if you are on the road for a long time. As you move from place to place, you meet many interesting people – both locals and other fellow travelers. Some happen to be interesting to a point that you would like to get closer with them. Having a partner traveling with you could hold you back and prevent you from exploring this part of local culture. Whereas if you travel solo, you are on your own devices and you decide what you do with your time and who you spend it with. If you want to get to know someone you have met while traveling, as a solo traveler you can do it without issues. But if you travel with a friend or with someone you're in a relationship with, you are likely to give in on the opportunity without even trying or else it could cause needless tension. And that strips you from some of the most joyous experiences you could stumble across while traveling.
I'm not necessarily talking about having sex with people you meet on the road. People engage in all sorts of activities many of which could not be presented to you because you are there with somebody, or you could feel awkward explaining the wheres and whys. Being with somebody, regardless of what type of relationship is between you makes each of you feel as though you are responsible for answering to one another. But being on your own leaves you answering to no one but yourself. You don't need to explain anything to anyone if you want to do something spontaneous.
When you travel solo, you don't have to take care of anyone. There are no rules, no restrictions, no boundaries, except from those you set for yourself. On the other hand, traveling solo also means that there could be no one for you when you need to talk. There could be no one to offer different perspective when you could be opting for something that may not be good for you. There are advantages and disadvantages to both traveling with a friend and traveling solo. You should always explore both possibilities and find one that works best for you. And keep in mind that the universe likes change. If you've been on the road on your own for a while, don't oppose the offer to explore the city you have just got to with someone who just got there too.