The town of Ollantaytambo is considered to be one of the most important towns within the Sacred Valley of the Incas. It is the only original Inca town that is still inhabited. Its stone streets preserve the Inca architecture combined with temples and colonial squares. Because it is on the road between Cusco and Machu Picchu, it sees a fair bit of tourists. However, Ollanta, as it is locally called, is more than just a mandatory stop on the way to Machu Picchu. The town has its own charms, and a fair bit of its own Inca archaeological sites.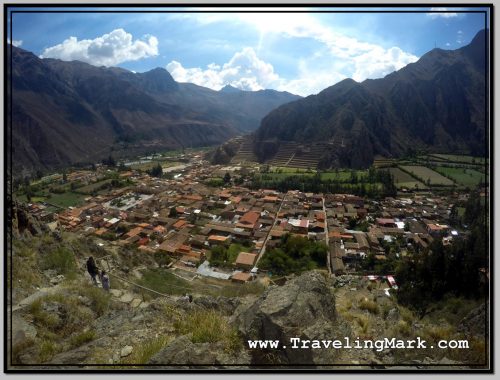 Sacred Valley of the Incas
The Sacred Valley of the Incas (El Valle Sagrado de los Incas) is one of the major tourist attractions of the Andean region of South America due to its impressive landscape, its pleasant climate, its megalithic cultural evidences and because it offers diverse possibilities for adventure trip (including the Inca Trail).
The Sacred Valley of the Incas extends along the Vilcanota River (the same river that more downstream takes the names of Urubamba or Willcamayu). It covers the area between the towns of Pisac and Ollantaytambo.
Ollantaytambo Legend
The origin of Ollantaytambo is said to begin the legend of Ollanta, a commoner who was in love with the princess Cusi Coyllor, daughter of the Inca emperor Pachacutec, who opposed their relationship.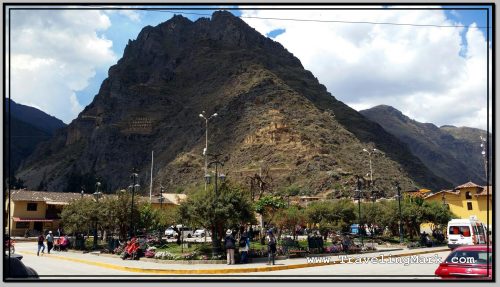 Pachacutec decided to punish his daughter by sending her to the house of Virgins. Ollanta tried to kidnap her but did not succeed and was forced to flee. With the passage of time, Ollanta decided to rebel against Pachacutec, causing bloody battles. the Inca emperor emerged victorious, but for his valor, decided to forgive the commoner.
How to Get to Ollantaytambo from Cusco
Vans bound for Ollantaytambo leave from a small terminal located on Calle Pavitos, three blocks due west from Avenida El Sol, down the road just a few meters up from Hostal Margarita.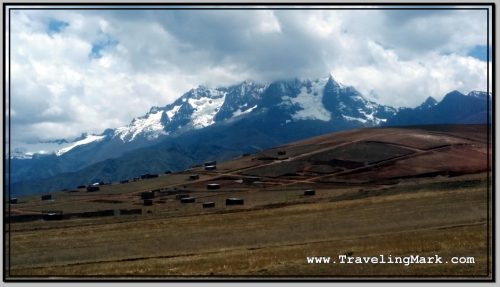 The trip cost 15 Soles (around $4.50 US), and lasted 2 hours. The van does not leave until full, so if you travel with a large backpack, the trip may be rather uncomfortable.
The road through the Sacred Valley of the Incas is scenic and picture-perfect on every bend. Just before reaching Ollantaytambo, you will pass through the town of Urubamba. There isn't a whole lot to do in Urubamba, so I decided to head straight to Ollantaytambo.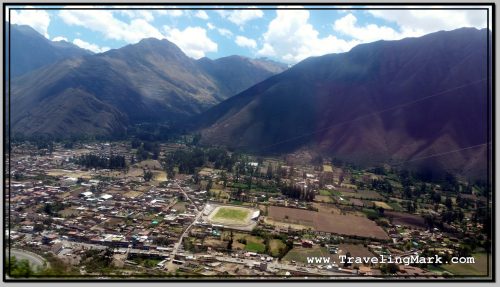 Ollantaytambo is located at the elevation of 2,700 meters above sea level, meaning it is some 700 meters lower than Cusco, so if Cusco was giving you hard time with altitude sickness, Ollantaytambo should offer a bit of relief.