Roca Sagrada (Sacred Rock) is a monolith located at the northern end of Machu Picchu. Right next to Roca Sagrade is the entrance to the road to Huayna Picchu – the iconic mountain representing the nose of the face looking at the sky.
The Sacred Rock has a height of 3 meters and the length of 7 meters. The monolith is seated within a rectangular perimeter with two adjacent chambers called huayranas, which have the peculiarity of having only three walls.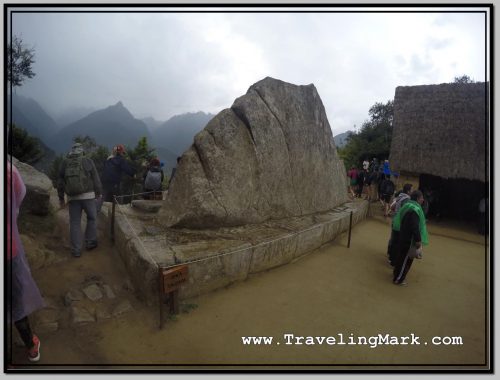 The anthropology experts say that the monolith resembles the profile of a feline on a carved granite podium. They interpret it as the representation of the puma (sacred animal in the Inca civilization) in the hill Pumasillo in Machu Picchu, on the eastern slopes of the Vilcanota mountain range. Cerro Pumasillo, which lies in the background, displays certain resemblance with the form in which the Sacred Rock was carved.
The location of the Sacred Rock at the center of two huayranas located one in front of the other separated by a high ceiling patio suggests the use of the rock for religious ceremonies. Apparently, this rock would be an altar, central and important element in a worship area, intended for the worship of the Apu "Yanantin".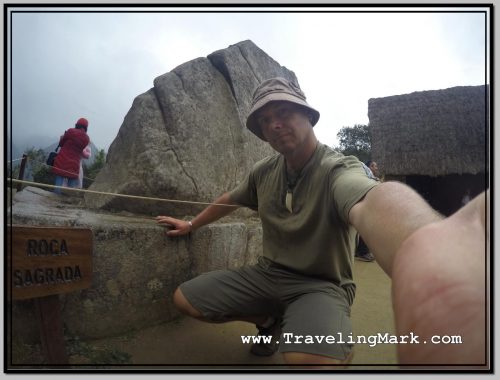 The Incas worshiped the mountains, which acted as tutelary gods (Apus). Even at present, the Andean man continues with the conception coming from his ancestors, which teaches him to live in harmony with Mother Earth (Pachamama). For this reason he also continues to perform rituals, offering his Apus respect and veneration.