Upon arriving in Ollantaytambo from Cusco, I proceeded to look for a room to stay in. I liked the idea of staying within the stone streets of the original Inca town, so I wandered around there and asked in a few places that had a Hotel or Hostal sign.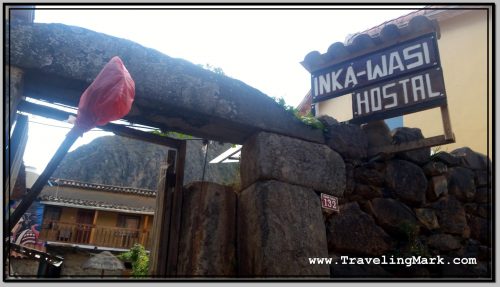 The van from Cusco dropped me off at Ollantaytambo's Plaza de Armas, and whereas it was obvious that all traffic passing through the small town passes through Plaza de Armas, I decided to stay in Inka Wasi Hostal, which is located near Plaza de Armas to provide near instant access to the downtown area, but is not directly on it so as not to pay too much for a room.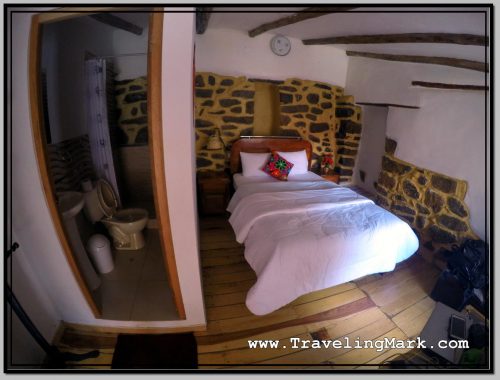 Inka Wasi had nice and clean looking rooms, but the windows faced the hostal's courtyard where local children played and yelled whole day and late into the night. People living in the adjacent houses used the courtyard to conduct their overly loud phonecalls. Needless to say, there were few opportunities for a restful sleep.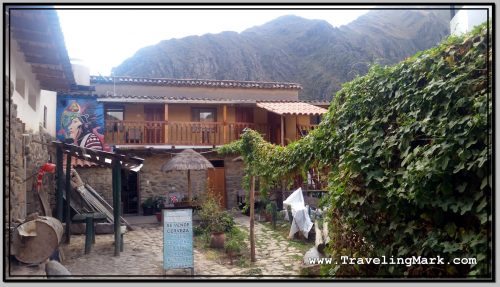 The bed was however comfortable, there was hot water in the shower, and the internet worked reasonably well. The location would be probably the establishment's biggest selling point, and at the cost of 50 Soles per night (a touch over $15 US), the value for money was nothing to write home about as far as Latin America is involved, but it wasn't overly pricey either.
Overall, I would stay at Inka Wasi again, if I made a return trip to Ollantaytambo.