I have only been in the Dominican Republic for a day when my laptop was stolen. I had a whole week ahead of me and as I realized how much of a loss I was looking at, there was no way I could possibly enjoy my time in the country. Stolen laptop is not only about stolen monetary value. Stolen laptop also means stolen documents, stolen photos, stolen videos, stolen contacts, stolen financial institution informations, stolen traces of personal and professional life. Laptops bear lots of important data, including personally identifiable information and saved passwords that can be used for identity theft. I also had my digital SLR camera with expensive lenses with me. Had the thief stolen my camera, the financial loss would be greater, but my grief would be lesser as camera doesn't bear such important data. Wide angle lens I had mounted on my Canon is worth twice as much as this laptop, even though it's one of the best that was available at the time of purchase in mid 2009, yet it would be way lesser a loss if this lens along with the camera was stolen instead of a laptop. With laptop gone, all of my memories I had in pictures were gone, all of my emails I sent or received up until January 15, 2010 were gone, all of the work I was working on was gone – so much of it gone I can't even begin to express my sadness and desperation.
Since it became clear that the Dominican police won't do anything about the theft and since there was no way I could enjoy the rest of my stay after this horrible experience in the Dominican Republic, I have decided to initiate my own stolen laptop trace. It only made sense – if I could make it to Canada, I would be able to use other computers available to me there and take care of everything that needs to be taken care of since my laptop is gone, but I would be away from the Dominican Republic where nobody will do anything to recover my laptop. So I decided to try to use the time I had still in the country where my stolen laptop was located to launch my own investigation and do my own stolen laptop trace.
The first thing I did was going back to San Pedro de Macoris – a town where I picked the hitch-hiker up. Santo Domingo where I dropped her off after she stole my laptop was irrelevant as it was not a viable lead. She obviously asked to get dropped off as soon as she had the laptop safely in her bag to not risk spending any more time in car with me in case I notice that laptop is gone while she's still there with laptop inside her bag. She clearly needed to get off my car right after she made the pull, hence the drop off location means nothing and is related to nothing about the thief. However the pick up location is definitely related to her in some close way.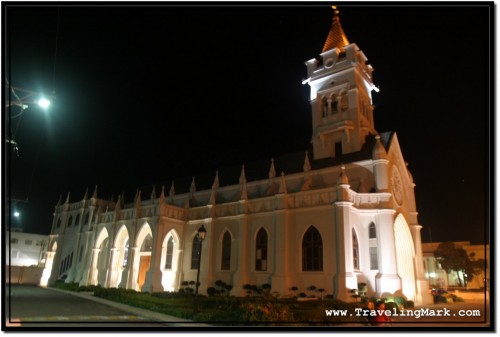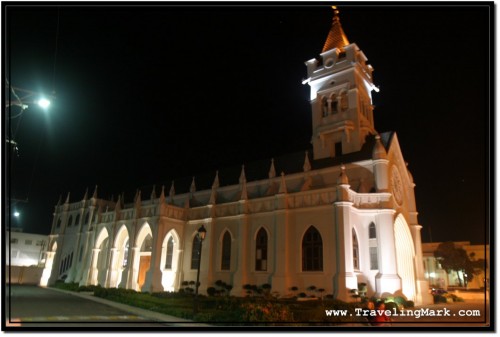 She was hitch-hiking at the beginning of the highway to Santo Domingo in San Pedro de Macoris on Friday evening after dark. That could mean that she either lives in San Pedro and wanted to go to Santo Domingo for the weekend, or works in San Pedro and wanted to go home after work. Other options were possible, but I was certain that either of the two were the most likely ones. If she needed a lift from San Pedro to Santo Domingo once, she may need it again and have probably done it a few times in the past. Keeping an eye on the area close to the traffic circle where she flagged me down, especially at around the same time when I picked her up could get me some leads that may help trace my stolen laptop down.
Furthermore – I have decided to utilize the fact that almighty Dollar has a lot of power in the Dominican Republic and use it to my advantage. The plan was to find local thugs where at least one of them speaks English so I can safely deliver my message to them and offer them reward for information on a woman that matches my description. I would also promise them high payout for any information that would lead to recovery of my stolen laptop. To make it simple, I decided to give $1,000 reward to a person who gets me my laptop back. $1,000 is a lot of money in the Dominican Republic and such reward would definitely motivate people of all walks of life. Especially since what I'm asking for doesn't require involvement in any criminal activity, such as delivery of drug packages. It only involves information or whatever other action may be needed to help recover stolen property. It's an easy task for locals, it's not a criminal activity and it involves high payout most of them will never collect in their whole lives. I thought this plan was gonna reap response and so it did.
This is an exact location of where I picked the laptop thief up on a navigable Google map:
And this is precisely where I dropped her off: