Excited that I had a bicycle which made moving around Siem Reap much easier and saved me from hassles of being bothered by Tuk Tuk drivers and other touts, I decided to take a detour on the way back to the Two Dragons guesthouse from Wat Preah Prom Rath where I was teaching English after the class was over. I wanted to have a ride by more remote areas of Siem Reap which I have not got a chance to visit yet. According to Angkor Siem Reap Visitors Guide, there was a mall called Lucky Mall further north up Sivatha Boulevard so I drove that way to check out what it was all about.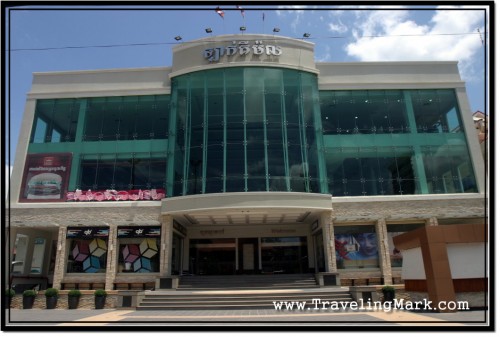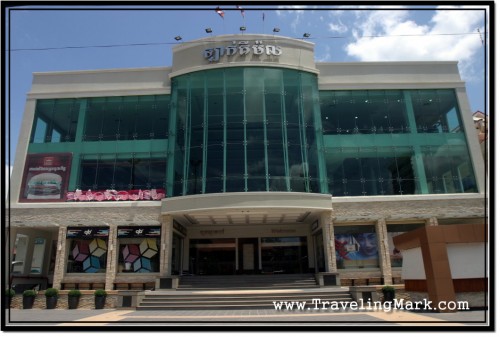 Lucky Mall is a three story shopping centre owned and operated by Lucky Market Group from Phnom Penh. It sports decent grocery store on the ground floor, clothes store and fast food restaurant on the second floor and an electronic store on the top floor. If you are coming with the bag, you must leave it at Lucky Mall's front desk or you will be yelled at.
The grocery store at the bottom of Lucky Mall is the largest one in Siem Reap and works the same way western grocery stores do – prices are visibly marked and apply equally to everyone, regardless of color of skin (one of few places in Cambodia without open segregation). While it's mostly foreigners who shop at Lucky Mall, you will also encounter many Cambodians there who come there to try their first ride up and down the escalators. You just see them riding it with excitement for they've never seen such thing before and Lucky Mall is the only place where they can actually try to take a ride for real.
Since my previous attempts to purchase fruit at Phsar Kandal (Center Market) and Phsar Chas (Old Market) failed due to open racism (Cambodians believe that because your skin color is different from that of Cambodians, you get shittier treatment and pay more for everything than Cambodians), I was glad to come to a shop where racism was not tolerated. I went to Lucky Mall often and made it one of my primary stops for fruit purchases.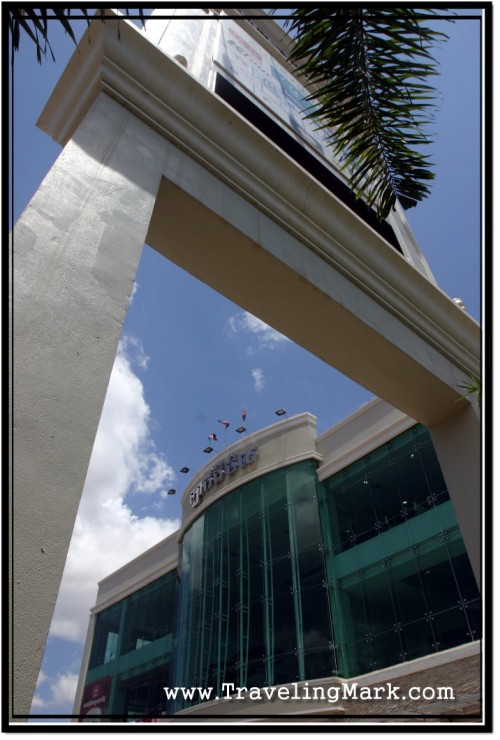 This was my first visit to Lucky Mall so I just got my feet wet by seeing what it's about and what they had and since I was heading home after a long day out plus an hour long English class, all I bought was one watermelon I was intending to eat in whole once I was back at the guesthouse. The watermelon cost $1.05 for one whole head which was an excellent price I could not complain about. I paid for it, picked up my bag that was in storage at the front desk, threw the watermelon inside and mounted my bike to ride east down National Road #6 which runs not far from Two Dragons. And on the way I ran across what was going to become my absolutely most favourite place in all of Cambodia.