Since my previous attempt at buying fruit at an open market failed, I was gonna browse through the nearby Old Market (Phsar Chas) and see what is for sale there. I was however determined I would not buy anything, I just wanted to see what they had. Afterall, I was already well fed and felt rather content for the morning. Phsar Chas – Old Market is only steps away from Siem Reap's Pub Street where Khmer Family Restaurant is located so despite growing heat, I set on my merry way in general Old Market direction.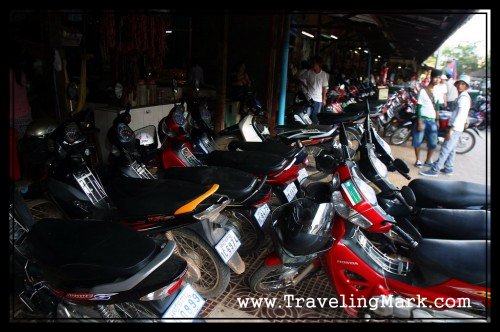 It was hot. Phsar Chas – Old Market is a marketplace cramped with stalls selling all sorts of merchandise. It's roofed and not air-conditioned or otherwise ventilated which means you will be sweating your guts out the moment you step inside. The smell is not very flattering either. Some stalls sell fish or dried up meat from unknown sources which give off a lot of, often unpleasant smells in this heat. But Old Market is an experience of its own.
It's mostly used by locals so as a tourist you will stand out like a sore thumb and will be approached on every step. Owners of the stalls will always see a walking bag of money in you and will do their darnest best to get as much as possible. That's what makes shopping at marketplaces such as this Old Market so difficult. They have their merchandise on display, but never with prices. Locals shop there all the time and pay fair price, where as when a tourist comes to vicinity, each vendor sees the opportunity to sell at a price that's a high factor of what locals would pay.
I have recognized this immediately which made it excessively difficult for me to possibly buy anything from the markets. I'd much rather go to a tourist mall where items may not be as plentiful, but food is stored in refrigerated cabinets, not in the open heat and prices are clearly market. Those prices may be higher than what locals pay for the same item at a market, but for a tourist it means that there will be no surprises when it comes to paying. I know what I've picked up, I know what my total will be. At a market place such as Old Market, you never do and since I was still new to Siem Reap and Cambodia all together, I did not know what fair price for let's say a water melon is. It would be really easy to rip me off.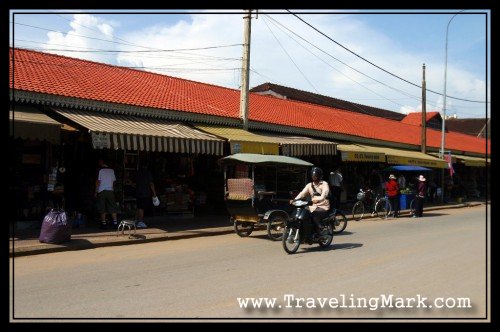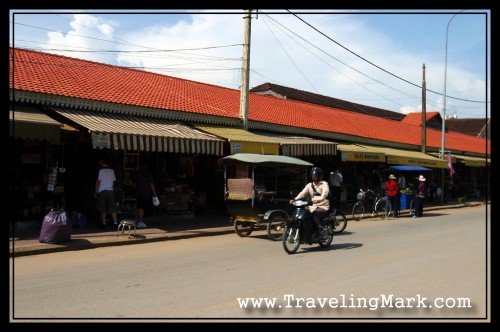 Nevertheless, taking a walk through Old Market is a worthy experience. Brace yourself for extreme heat and lots of sweat (at least in rainy season), unpleasant smells of all sorts and glittering eyes of vendors which come alight when they spot you and start running at you until they are in your face and corner you so you can't get away. Other vendor from other stalls will do the same in hopes you end up buying from them, not someone else so it's them who get to rip you off, not next door stall. This "in your face" treatment of tourists is rather aggravating and you will get a lot of it. It's unfortunate and rather discouraging. It discouraged me well enough from ever buying at Old Market or any other market for that matter.