Yes, it was one of my intentions to dedicate my time to volunteering and yes, since I didn't have much experience volunteering before, teaching English seemed like the easiest way to start. As I was talking to that young man, he mentioned that he studied English here at the Wat Preah Prom Rath temple. He said he was from a small village but moved to Siem Reap in order to get some education and perhaps a decent job. I highly approved of this thinking.
He said he didn't have the money to pay for his own accommodation even though being local he could find a room for $30 a month, so he stayed at the pagoda sharing living space with monks. Classes at the Wat Preah Prom Rath are free and anyone can attend so he takes full advantage of it. Having come from Canada, he asked me if I would like to come to his class which started at 5pm – in about 30 minutes. You wouldn't have to ask me twice. I could not say "YES" fast enough.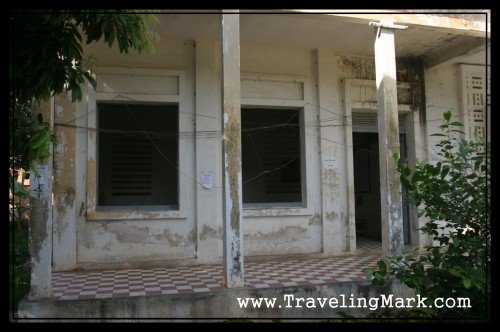 Before I knew it, I was in a class. Room was full of people who were giving away surprised looks, but the overall feel was that I was welcome. I tried to introduce myself but probably sounded a bit awkward. There were both monks and non monks among students. Before I could get down to anything, a teacher walked in.
The classroom had no doors and no windows, just holes in the wall. The building in which the lectures were held was old, walls on it were mouldy and paint was peeling off. It offered striking contrast to shiny gloss of the temples across the walkway from there.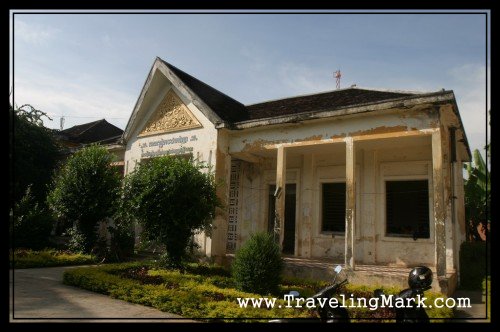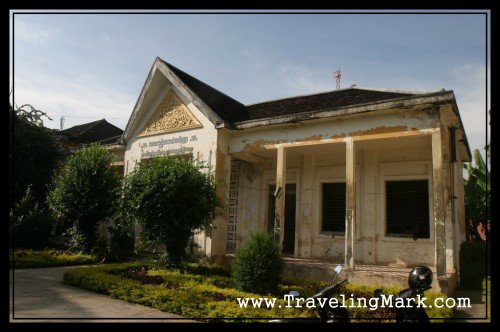 The teacher was a monk who spoke great English. I'm guessing he spent some time in England as he bore accent affected by the British. I introduced myself to him, after which he introduced me to the class and told me he had a bit of a sore throat and asked me if I could lead the class on my own. I have picked up his TOEFL book, got to a page where they were and without any ado I got straight down to teaching.
It was amazing. The class was at first a bit reluctant but I poked a funny here and there which eased the mood and so the lecture went like on grease. I enjoyed it so much I could not believe when an hour went by and everyone started leaving to attend to their other duties. My first English class as a volunteer was awesome. Everything about it was awesome. I have enjoyed it thoroughly and could not wait for the following day to do the same thing over again. As I was suggested, they held the same class every day during the week between 5 and 6, except on weekend. This was Tuesday – my first day in Cambodia and I have already taught English. What an amazing start to my new life.