Tell me which country you chose to live in and I'll tell you who you are. This twist of the famous "Tell me what you read and I'll tell you who you are" quote has more merit to it than meets the eye. People who trade life in their home country for life in another country for reasons other than temporary job assignments usually do so because their country is not compatible with who they are. If for example they come from a country with strong rule of law, but deep inside they are lawless individuals, a visit to a lawless country will make them desire to live there and start making arrangements to relocate.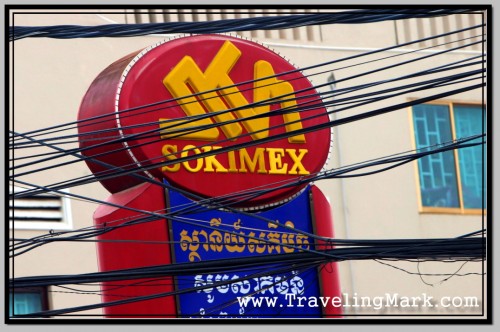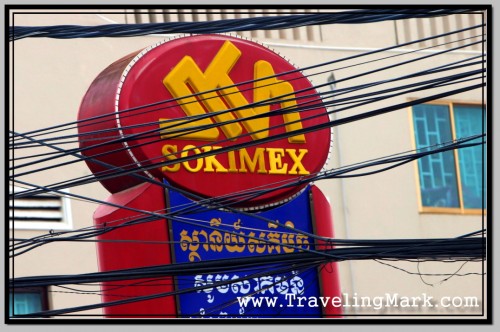 The Canadian Hippie
Not so long ago, while I was in Miri on Malaysian Borneo, I met with another Canadian guy who's far more traveled than I was. I meet and talk with other backpackers every day but since not many that Canadians make it to South East Asia, this was a pretty cool opportunity to have a chatter with one who did.
This hippie from Vancouver was in his 40's, but you would never tell. He looked young, his hair reached down to his shoulders which complemented his wrinkle-free complexion. By the looks of it, he should be the most amazing dude to speak with but the exact opposite was true.
You'd think that a hippie with a decade of round the world travel under his belt would demonstrate unrivalled level of sophistication and wisdom, but all one could find by interacting with him was arrogance and conceit. Every single thing he let out of his mouth was let out to make himself sound larger than life. His body language wasn't any different either. Other than the appearance, this fellow Canuck was very unhippie.
Despite his open arrogance, I was curious to learn a thing or two from him. Unfortunately, all I really learned was that his poop smelled like roses and nobody else had poop that could possible match his. Whatever I or anybody else would ask him, he'd respond with this harsh scowl like we're all unworthy of his time, the time of someone who's been to more places than most of us combined.
I realized early on that this man was a joke so participation from my end stopped soon after, however he said something that really caught my attention. According to his own words, he came to Malaysia (where we met) after spending some time in Indonesia, but couldn't wait to go back because in Indonesia it was much easier to get away with just about anything, including any form of unlawful behavior.
He also mentioned that he hated Canada and would never go back to his home country. He despised the fact that Canada was clean, that Canadian police didn't readily accept bribes, that minor transgressions (as he put it), such as drunk driving or sexual advances were taken seriously and that there were many means for victims of crimes to get justice.
I looked at him and I saw the exact opposite of myself. He went to Indonesia and loved every bit of it. He loved how he could get totally wasted drunk and drive home scaling the road left and right. He loved that should there be a problem with it, he could easily bribe the police and have them wave him on his way to continue putting others in danger. He also loved how he could engage in any form of illegal activity and get away with it without any problem. He loved that being corrupt and inherently criminal, Indonesia would allow him to embrace his own criminal behavior and benefit from it at the expense of others.
In comparison – when I went to Indonesia, I hated every bit of it. I hated how impaired drivers oppressed all other traffic participants and there was nothing anyone could do about it. I hated how there was no way to stop them as should they get halted by the police, they could easily bribe their way out. I hated how people engaging in criminal activities openly operated in broad daylight and under the noses of the police who blatantly sheltered these operations. I hated how virtually everything was corrupt down to the bone, and how it made the country lawless and dangerous.
When Character and Environment Match
There are certain values I uphold and as such, I could only live in a country that upholds the same or similar values. In my case, these include order, respect, equality and law. That's why I'm naturally drawn and feel the most comfortable in countries where order, respect, equality and law are inherent. Such countries include my home land of Canada, but also Iceland, Norway, Denmark, Sweden, Finland, Switzerland, New Zealand, and some others.
On the other hand, people who uphold chaos, corruption, discrimination, xenophobia and disorder are naturally drawn to countries with the same values, such as Indonesia, Thailand, Cambodia, the Philippines, Brazil and many others.
A person who upholds positive values is incompatible with countries that uphold negative values and would feel very uncomfortable living there. As a result, such person would want to leave and relocate to a country the values of which match those he/she upholds. I gave Cambodia, for example, my best shot and stayed for 5 months but it was an ongoing struggle because inherent corruption and lust for blood were strongly contradicting my character. I tried really hard, but could not do it. But I got a very good taste of what people who feel comfortable there are like. Holy eff!
When the arrogant Canadian hippie told me that he liked Indonesia better than Malaysia because Indonesia was a dirty and disorderly country, and then added the fact that he didn't want to return to Canada because he didn't like the strict rule of law – it all started to come together. I realized the power of the expat complex and with it came the understanding of why my extended stay in Cambodia was so painfully agonizing.
People like the Canadian hippie, instead of living according to the law, prefer lawless behaviour and knowledge that they can bribe their way out of any situation. For them, life in a lawless society is much more fulfilling because it matches their character – lawless and corrupt. Since lawlessness and corruption was all I encountered in Cambodia, in order to retain some level of sanity during my stay in the country, I had to lie to myself that there was some good to be found in this peculiar blend of lust for blood, general disrespect for another and absolute corruption. It was all in vain. Since my values are fundamentally different, it was only a question of time before I'd realized that I couldn't exist in a society that's so fundamentally evil and started making plans to leave, clearing the way for people whose traits match those of Cambodia to embrace what this country is all about.
The Expat Complex
My police record in Canada is sparkling clean. I have never had a speeding ticket, because I never speed. I had my breath checked many times but always had 0 alcohol in blood because I never drive after drinking. I do not fear living in a country with strict rule of law because I strictly obey the law. I live within it, not outside of it. And as a law abiding citizen, I appreciate countries where law is the law. I don't break it, hence I don't need the means to bribe my way out of being caught. Strong presence of the rule of law makes me feel comfortable, not worried.
The Expat Complex is a phenomenon that links personality traits to characteristics of countries people with matching characteristics feel attracted to and may eventually choose to relocate to. By taking the Expat Complex into consideration, you can easily identify personality characteristics of expatriates based on which country they choose to live in. If they feel more comfortable living in a country that's inherently corrupt and lawless, you can count on it that they are as corrupt and lawless themselves.
Just to clarify – there is a difference between expats and freeloaders. They are not the same thing. People from third world countries who specialize in taking advantage of weak asylum policies and welcoming immigration laws of developed countries are not expats and are as such subject to different set of principles. The expat complex syndromes do not apply to them as they do not choose countries that match their character, but rather countries that are the easiest to exploit and provide the most freebies in exchange for their effort (and lies).