I was in Siem Reap, Cambodia for the same very reason every other tourist makes it there – Angkor Wat temples. However I was in no rush to get to Angkor but most of all, I did not limit my stay to merely exploring Angkor Archaeological area and moving on. I really wanted to savour the atmosphere of Siem Reap and wanted to explore its hidden gems that may not attract many tourists, but are spectacular in their own way. Wat Bo temple was just like that.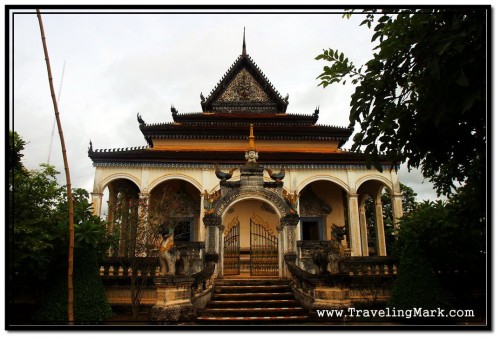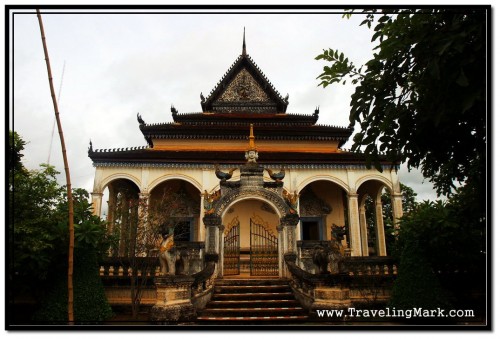 I used reference map in Siem Reap Angkor Visitors Guide to find locations of numerous temples located within Siem Reap town itself. Exploring Angkor Wat temples was to be a big adventure for which I wanted to get ready thoroughly (high cost for the entrance ticket was one of the main reasons) so to get accustomed to local climate, customs and everything else, I used the initial days in Siem Reap to explore its own gems. According to the maps, Wat Bo was the closest temple to Two Dragons Guesthouse where I was staying so I made it my first destination on my "exploring the temples of Siem Reap" day.
Wat Bo is located on the east side of the Siem Reap River. Entire area around Wat Bo temple and along Wat Bo Road in Siem Reap is now known as "backpacker's area" due to vast numbers of budget guesthouses and restaurants.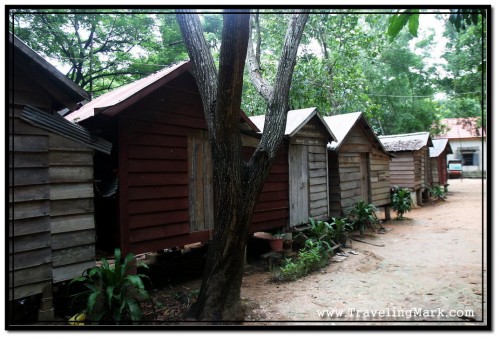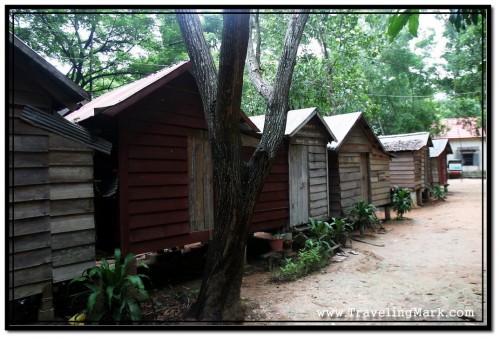 Other than Angkor temples, Wat Bo is one of the oldest pagodas in Siem Reap province. It was founded in the 18th century and to day it enjoys high regard among native Khmer population. The most significant part of Wat Bo are 19th century paintings depicting scenes from a Cambodian epic poem Reamker. As a traveller who never uses guides, whether it's books or professional guide services, I have managed to miss out on Wat Bo's Reamker entirely. I don't even know where exactly these depictions are, I just know they are there. Darn, sometimes doing the research prior to going there pays off.
To my credit, other than Wat Preah Prom Rath pagoda, which is a modern, centrally located pagoda, Wat Bo was my first pagoda on my "exploring Siem Reap pagodas" tour. Wat Preah Prom Rath doesn't count as I stumbled across it by chance, whether as visit to Wat Bo was planned and deliberate. Being my first, I was too overwhelmed with the vastness of the temple grounds and most of all – mesmerized by the number and variety of Stupas. At the time of my visit to Wat Bo, I had no idea what Stupas were, but as my day went on and I have visited other temples in Siem Reap, I learned all about it. More on Stupas in next post!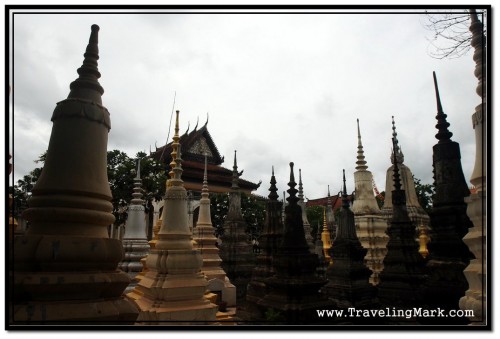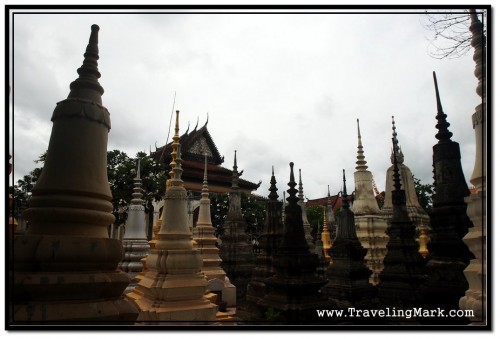 RELATED GALLERIES: