Siem Reap River flows through the town of Siem Reap dividing it from North to South into a West Bank and an East Bank. Most of the things to do in Siem Reap are on the Western side of the river, however East is the backpackers area with budget guesthouses and inexpensive, yet good restaurants. From a standpoint of a backpacker, East side also has laundry services that are priced at $1 per kilo whereas most laundry spots on the West would ask for $2 per kilo or at best $1.50 making it an extremely expensive venture.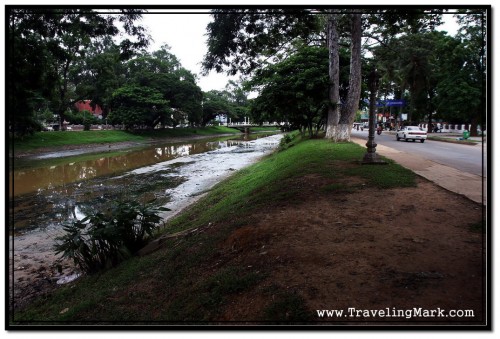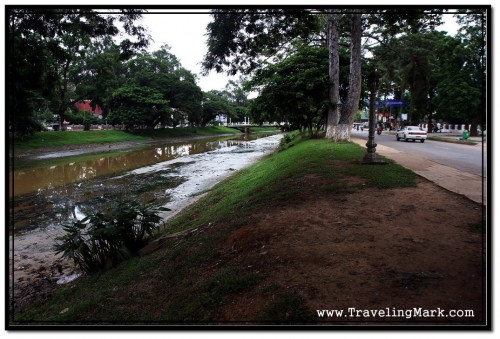 Two Dragons Guesthouse where I was staying during my first week in Siem Reap was within the budget area of the East of Siem Reap River even though I would not particularly think of it as budget accommodation.
I was in Siem Reap during rainy season by the Siem Reap River seemed slow flowing giving an impression of almost standing still. Waters of the river are murky and it's very common to see a floating plastic bottle or any other piece of garbage to float on the surface. Cambodians are not clean. Throwing garbage in the river is a common practise, as is pissing and shitting into it. Many people fish on the banks of Siem Reap River and they all complain that there are fewer and fewer fish. Well duh! What did you expect if you merrily pollute your own river like there is no tomorrow and nobody regulates fishing. Overfishing will not give the fish a chance to populate the waters and those who don-t get caught have hard enough time surviving in the water atrociously polluted by both human waste and chemicals.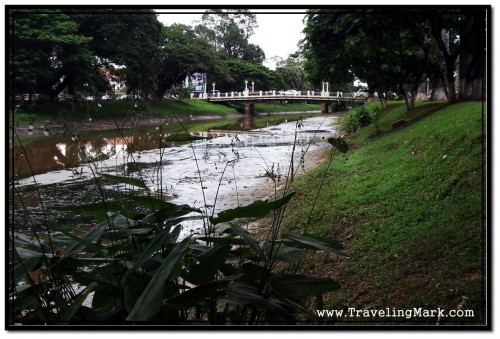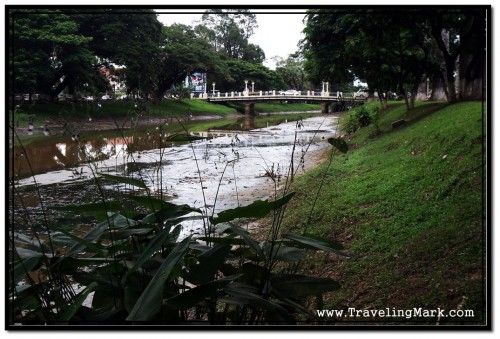 There are huge trees lining the Siem Reap River on both sides which is a good thing. Occasional benches allow for heat weary passer-by to take a breather and hide from the sun in the shade of the trees. There are ongoing efforts to decorate the area around the Siem Reap River and make it more eye popping which I highly approve of, however there should also be far stricter efforts to protect the river itself from its biggest enemy – people of Cambodia.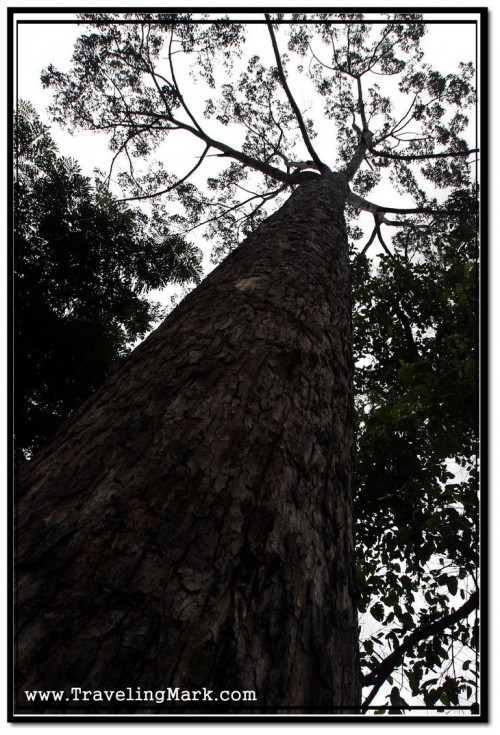 Decorations that already exist along the banks of the Siem Reap River are a solid reminder that nearby Angkor Archaeological Park draws a lot of money to the town by having tourists stay, dine and buy useless junk here. Here's hoping provincial government will not ignore the signs and will do their best to preserve the environment and save the Siem Reap River before it's too late.