Don Det Island has gained its popularity through laid back way of life it offers. Even though this has hardly changed and one can still appreciate a full day of idling in a hammock with nothing else to do, the face of Don Det is not what it was a few years ago. With virtually every house along the northern peak of the island transformed into a guesthouse, a restaurant or some other establishment catering to the needs of tourists, and with the smell of weed rising from many a tucked back spots along the coast, Don Det has become a major magnet for backpackers who flock in large numbers to indulge in the finest a nomadic lifestyle has to offer.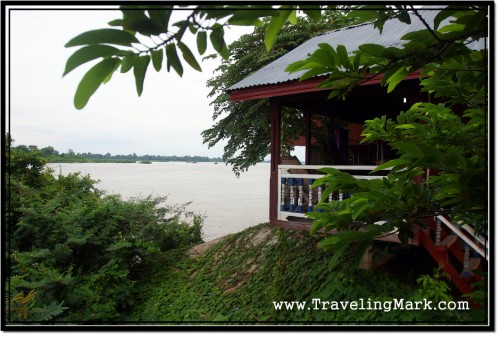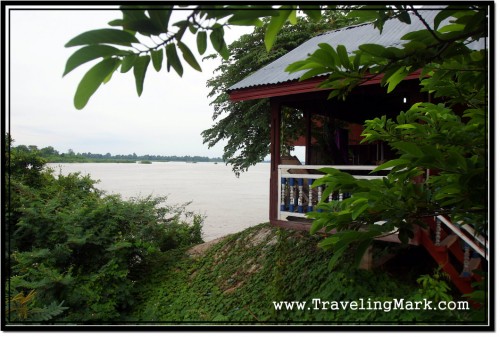 I believe Don Det island should not be missed out on. Once you hop on a bicycle you have rented and take a ride around, away from the busy quarter where all other foreigners hang out and enjoy themselves with a bottle of BeerLao in one hand and a lit up joint in another, you will get the glimpse of the timelessness Four Thousand Islands are really about. Being constantly nourished by the waters of the Mekong, the greenery throughout the island is lush which is clearly appreciated by bountiful Water Buffalos who look far beyond well fed.
The Only Railway in Laos
The French built bridge connects Don Det with nearby Don Khon offering an easy possibility for a bicycle rider to explore two islands in one go (you'll be asked to pay 20,000 Kip – about $2,50 US at the Don Khon side of the bridge). The bridge was originally built to be a part of the railway across the two islands the purpose of which was to bypass the rapids and waterfalls in the Mekong. The rapids were the main reason why the ambitions of the French colonists to use the Mekong as a highway to China was failing.
The railway was built, but the ambition to connect with China by the means of the Mekong River eventually failed and the use of the railway was discontinued after WWII. The road which once housed the railways track is very rocky and seems to have no end. You can find it on both Don Det and Don Khon and you'll know you're on it if your bicycle (if you're riding) or your feet (if you're hiking) start getting a beating from the sharp rocks that cover the surface of it. There is nothing to see along either of the roads so if you get down to exploring the islands and your path leads you to a rocky road, I suggest you turn around and take an alternative route. You'll be glad you did.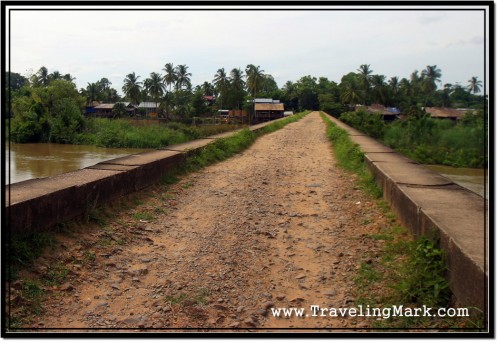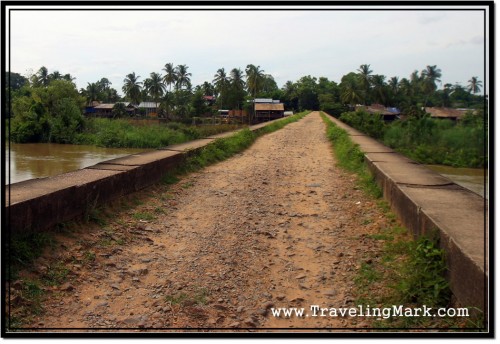 Don Det, The Backpacker's Paradise
Don Det is a backpacker's heaven and it's a sound riddance to enjoy it to the fullest. Lodging prices on Don Det are the most affordable in Laos (even though you will be getting what you are paying for, making for an overall not that great a deal) and food, despite the need to bring many ingredients from the mainland by boat is reasonably priced (in Lao terms). Internet is slow and super, super expensive so if you need to update that page, do it before coming on Don Det or put it off until you have come back on mainland.
Money Exchange Rates on Don Det
While official US Dollar to Lao Kip exchange rate was at 8,200 Kip for a dollar in Lao mainland, you could get 8,000 Kip for a dollar on Don Det which is not all that bad. There are no banks, ATM machines or money exchangers on Don Det, but many guesthouses or shops will buy your foreign currency for Lao Kip. The rate will be slightly disadvantaged, but not by much. I actually expected much worse exchange rates given that it's a desolate island which requires a boat transport to get on, but losing 200 Kip to a dollar is not that bad (it's good for 30 seconds of internet on Don Det, though). If you exchange $20 US, you will only be short of 4,000 Kip, which is about $.50 – definitely nothing to be concerned about.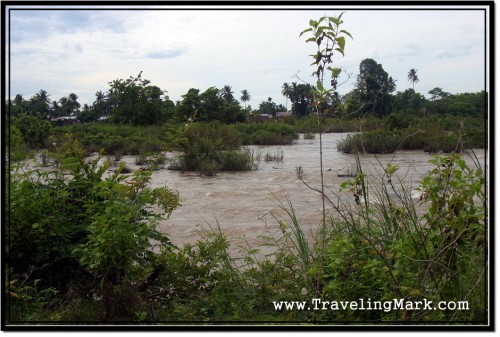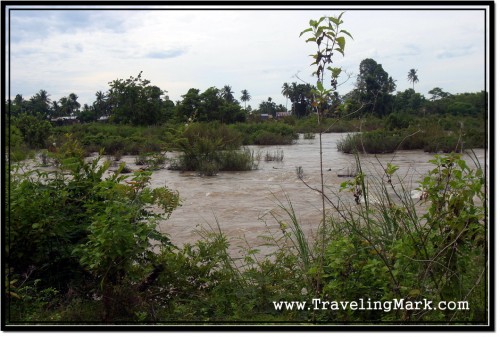 Tubing on Don Det
If you are into drunken fun during the day, you should not miss out on tubing on Don Det (tube rental costs 5,000 Kip – about 60 US cents). Vang Vieng may be the tubing capital of Laos, but it's also more overcrowded than Si Phan Det and that can take some of the adrenaline away. Although it's quite fun to always bump into somebody else's tube.
Don Det was my first stop in Laos and while it is not a showcase of local culture, religion or society, it is a great place to kick back and enjoy yourself. The rice paddies, lush jungle, fat water buffaloes and friendly, smiling locals make for a fantastic environment while endless options to hang out and chill with other backpackers allow for much needed boost to one's spirit and energy.