The Land of a Million Elephants, better known by its contemporary name of Laos Peoples Democratic Republic (Lao PDR) is a landlocked country in South East Asia that remained vastly off limits to the travelers until the early 1990's. Taking into account that the United States dumped 1.9 metric tons of bombs on Laos towards the end of Vietnam War, making it the most bombed country in the history of the world, there is little wonder why the communist government didn't want any foreigners in their lands. But as their economy took some heavy blows following the fall of Soviet Russia sheltered Eastern Bloc, the idea of opening up and allowing hard currency bearing tourists in seemed like the only way out.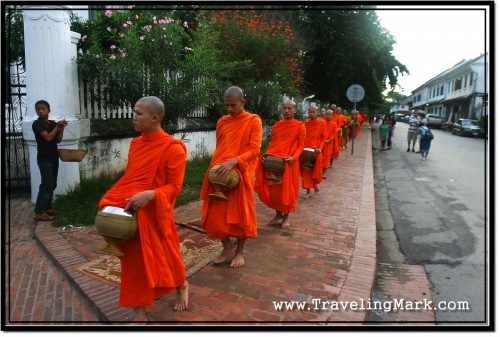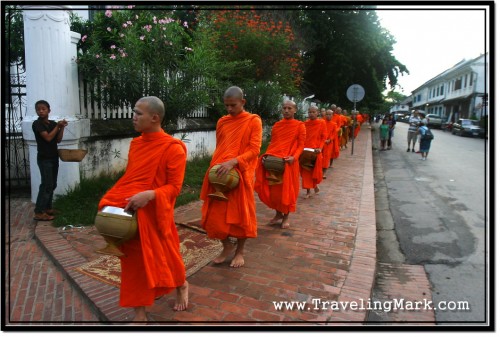 Seeing how tourism money kept the economy of neighboring Thailand bustling, Lao officials figured that: "if we open up, they will come here too." Afterall, it only takes an hour on a plane to get from Bangkok to Vientiane, the capital city of Laos. Yet despite its proximity to Thailand and a promise of brand new, unmatched experiences, few travelers decided to cross the Mekong river which flows along the border separating the countries. As Thailand continued to see the growth in the numbers of travelers visiting the country, Lao government was forced to conclude that foreigners are not yet ready for Laos.
So the officials came with an idea of declaring 1998 the "Visit Laos Year". Encouraged by the 1997 admission into ASEAN, this seemed like a good idea but despite undying efforts to attract mass tourism, the initiative failed to yield results. It wasn't until the beginning of the 21st century when Laos was discovered by the crowds of adventurous backpackers and the scales were tipped. All of a sudden, some of the towns went from receiving maybe a dozen foreigners a week, to having hundreds come in a day. It was independent travelers and nature lovers who put Laos on the map and a new era of tourism, which also signaled the end of an era of being a sleepy, unexplored country has begun.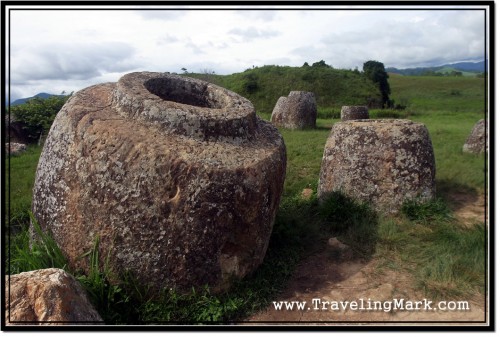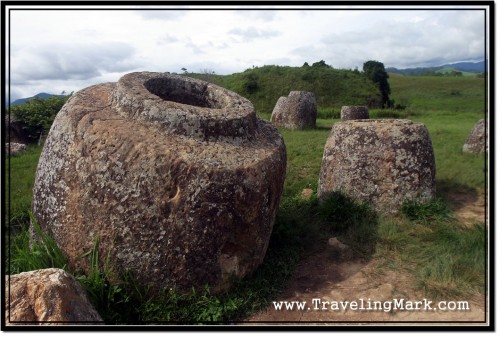 Laos is no longer what it was when it was re-discovered. Western style cafes, foreigner friendly restaurants and over priced pre-packaged tour operators now fill the cores of major cities. Once laid back country has stepped up its pace to keep up with the demands of ever growing westernization that has crept into the lives of many. An adventurous traveler can still get a glimpse of unspoiled, unwesternized Laos when stepping off the beaten tourist track, but the time when you would be the only foreigner enquiring about a tube ride down the river in Vang Vieng is long gone. Hoards of travelers can now be encountered no matter how remote a place you go to, yet Laos still remains the country with some of the most pristine nature and some of the friendliest people in the area.
I loved every bit of my stay in Laos, however since the country is much more expensive for travelers than any of it neighbors, I cut my trip shorter than originally intended. Every backpacker whom I met in Laos was surprised by high costs involved with traveling there compared to traveling in other South East Asian countries. One would expect the opposite, given that Laos is considered to be one of the least developed countries in the region but fact of a matter is, backpacking through Laos will drain your wallet much faster than say Cambodia, Indonesia or Vietnam.
Limited availability (with only a few exceptions, this means "complete unavailability") of inexpensive accommodation (inexpensive accommodation would be a half decent room in a guesthouse for no more than $7 a night), unusually high cost of transportation (by SE Asian standards) and common overcharging of foreigners on food make traveling across Laos more expensive than in other countries in the region. Yet despite the costs, Laos is a beutiful place to visit and definitely worth a pop.