Laos is notorious for its laid back lifestyle, but there is no place where a traveler can savor this renowned laid-backness better than Si Phan Don. In the language of Lao people, Si Phan Don means 4,000 Islands (Four Thousand Islands) and there is a very good reason for the name. This 50 kilometre long stretch of the Mekong River in southern Laos, just north of the Cambodian border spreads to create the river's widest point where in rainy season it reaches the width of 14 kilometres. During the dry season, however, when the 4350 kilometres long Mekong recedes, thousands of islets get revealed giving the area its name of Four Thousand Islands.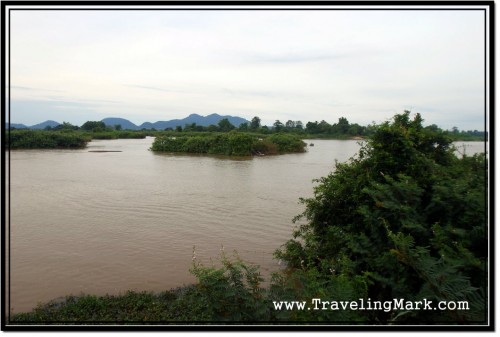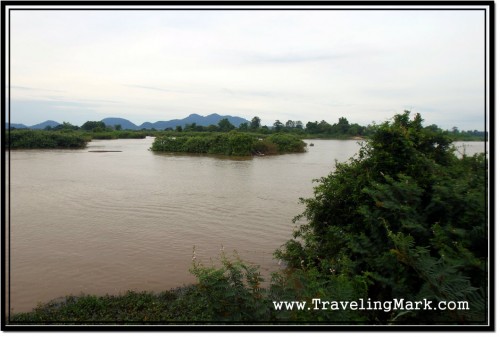 While smaller islets of Si Phan Don disappear with each monsoon season, several of the larger islands are permanently above the Mekong's surface with a few of them inhabited year round. The inhabitants of Si Phan Don are the river people – the families of boatmen and fishermen who learned how to be vastly self sustainable by utilizing the small landmass provided by the island and the abundant wildlife of the river.
When talking about islands, most people visualize turquoise waters of a sea with waves crushing against the rocky coast while bikini clad hotties straddle down the sandy beach and kids snorkel in the clear water. Four Thousand Islands is nothing like that, yet the area keeps attracting thousands upon thousands of visitors every year. So if it's not sandy beaches and the thrill of throwing oneself against rolling waves that makes people want to come to Si Phan Don, then what is it? It's the tranquil, laid back lifestyle I had mentioned before everything else. And this is also what attracted me to Si Phan Don.
As a permanent traveler, it's always nice to come somewhere where I can kick back and recharge before I hit the road again. And… Si Phan Don delivered. The life on Four Thousand Islands is as slow paced as they say and people as friendly as they get. You rent a bicycle and they don't even give you a lock or ask for a passport as collateral because nothing of larger size can be moved out of the island without someone noticing.
Tourism on Four Thousand Islands
Si Phan Don is changing. It is still one of the most laid back places a traveler can visit, but mass tourism is taking its inevitable toll. Boats now peddle (figuratively, not literally) between the islands and the mainland more often than they used to because islands can no longer provide enough food to feed all those tourists who head that way every day. Electricity is becoming more common and so is the internet (albeit… the latter is still extremely pricey).
Tourism has also inadvertedly changed the lives of the villagers on Si Phan Don who have transformed their lifestyles to focus on reaping the benefits of this lucrative industry. Former fishermen now run guesthouses and restaurants the per capita density of which is staggering. Number of boats standing by to transport foreigners between the islands and the mainland keeps growing while number of boats still fishing – actually, I have no stats for that so I can't say for sure. Oops 🙂
Which Island to Stay On?
Since Si Phan Don literally translates into Four Thousand Islands, it is expected that Don means Island in Lao. Three of the larger islands with tourist facilities are Don Khong, Don Det and Don Khon. All three are equally tranquil, offering an escape from hustle and bustle but each caters to different crowd.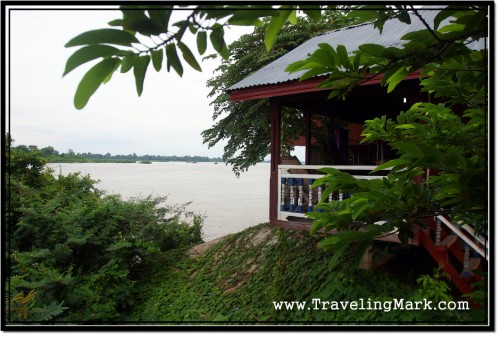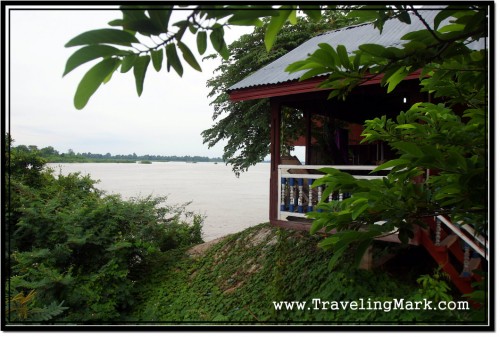 I ended up staying on Don Det, which is a party island catering to younger crowd with backpacker style accommodation. Since Don Khon is connected to Don Det by a bridge, it is possible to easily explore it while still staying in a lower grade, but cheaper guesthouse on Don Det. There are two waterfalls on Don Khon and they are the primary reason why you want to explore that island. One of the waterfalls is said to be the largest waterfall in SE Asia as far as the volume of water is involved (in rainy season, I guess).
Don Khon would be a good option if you desire better quality accommodation (and are fine paying adequate price for it) but want to be able to socialize with other travelers. Since you don't need to jump on a boat to get on or back from Don Det, socializing is just a short bike ride away, yet you get to sleep in a decent room, far away from the crowds of Don Det.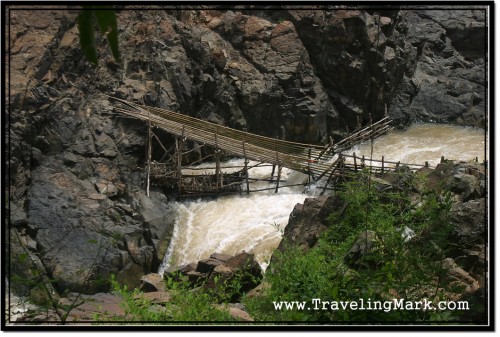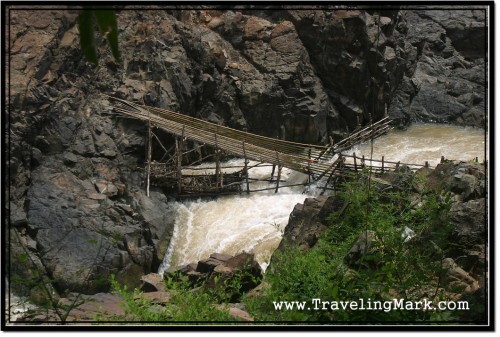 Don Khong is the largest of the Si Phan Don islands but since it has nothing other than the same tranquility you can find on Don Khon to offer, I have never paid it a visit. With its higher quality lodging, Don Khong primarily attracts families and travelers who are not on a budget. It's a good place if you want to chill and do a big load of nothing on top of it. It wouldn't be a good place if you get easily bored.
Don Det of the Four Thousand Islands was the first and the last place in Laos where it was possible to be on the cheap (except from the internet, which is some of the most expsnive in the world). After I had left Si Phan Don, things got pretty pricey (by South East Asian standards). I never would have thought that traveling through Laos was gonna be more expensive than traveling through Cambodia, Vietnam, Thailand, Indonesia or China. For a backpacker, any way you spin it, Four Thousand Islands is a good place to hang out on for a while.