Much of South East Asia spans the tropical climate and with hundreds of kilometers of shorelines, there is no shortage of islands for a visitor to explore. Since the idea of what constitutes the "Best Islands in Southeast Asia" would differ from one person to another, instead of claiming that mine are the best, I'm gonna list 7 islands located in Southeast Asia which I believe I worth a visit. I'm gonna mention which country each island belongs to, how to get to the island and what to do on the island, aka why is this particular island worthwhile. Without further ado, below is the list of top 7 islands in Southeast Asia worth a traveler's time:
1 – Koh Phangan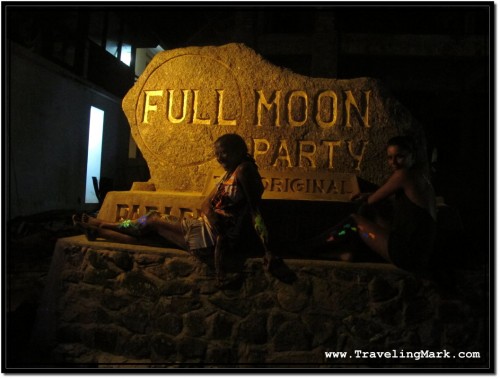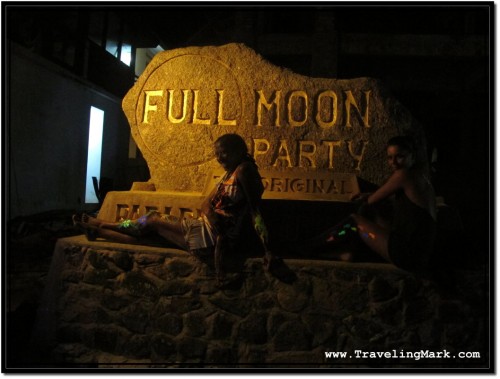 Country: Thailand
How to Get There: By boat from nearby larger island called Koh Samui. Koh Samui also has an airport. There is no airport on Koh Phangan at this time. Ferry service to Koh Phangan is also available from Surat Thani, which is the nearest town in mainland Thailand, or from another, yet smaller island called Koh Tao. Company called Lomprayah operates luxury, fast catamarans to and from Koh Phangan, but less expensive and frequent services are provided throughout the day by several other providers. There is no public transportation on the island, so visitors have an option of hiring a taxi or renting a motorcycle, unless they're OK walking.
What's There To Do: Koh Phangan is notorious for now world (in)famous Full Moon Party which takes place roughly once a month – on full moon. The entire island, save most expensive resorts, is desperately sold out of rooms during and immediately before the party. It is attended by tens of thousands of people and fills up much of the area on and around Haad Rin beach, creating perfect opportunity for locals to wipe your room clean of anything that's valuable. Full Moon Party still remains a good item to strike off one's bucket list.
2 – Koh Samui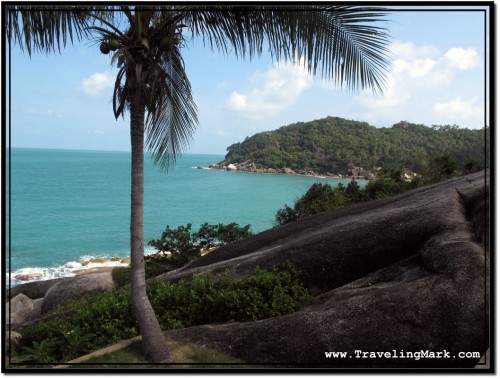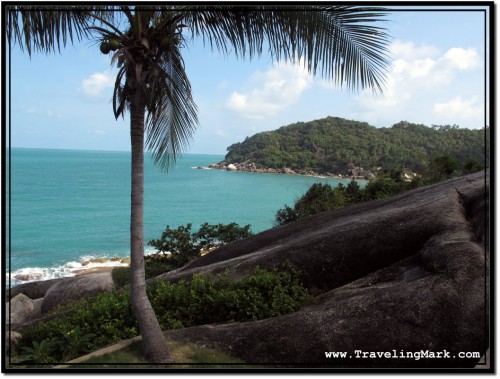 Country: Thailand
How to Get There: By plane – Ko Samui Airport (USM) is served by domestic flights from Bangkok, Phuket, Pattaya and Chiang Mai as well as international flights from Singapore and Hong Kong. 2 ferry companies: Songserm Travel and Seatran Ferries operate frequent boat services between Surat Thani and the island. More expensive, but also more luxurious Lomprayah offers a combined bus/high speed catamaran ferry service from Bangkok. No public transportation is available on the island, however local trucks operate alongside main roads and can be waved down for a fee. Motorcycle rentals are very popular, despite the fact that Koh Samui tops the world's list for the number of motorcycle related deaths. Though not specifically small, I covered the the whole circumference of the island exclusively on foot.
What's There To Do:There are several interesting sights to see on Koh Samui, in particular the Grandfather and Grandmother Rocks, which are two rocks next to each other, each resembling the genitalia of a male and female respectively. Another attraction is in the temple called Wat Khunaram where visitors can find body of a mummified monk by the name of Phra Khru Samathakittikhun (Dang Piyasilo) or Loung Por Daeng. He's highly revered throughout the area and was able to predict his own death. His body never started to decompose so his well preserved remains are on display in the temple, in accordance with his wish.
3 – Koh Sichang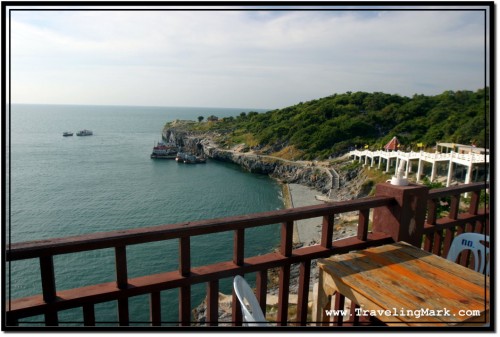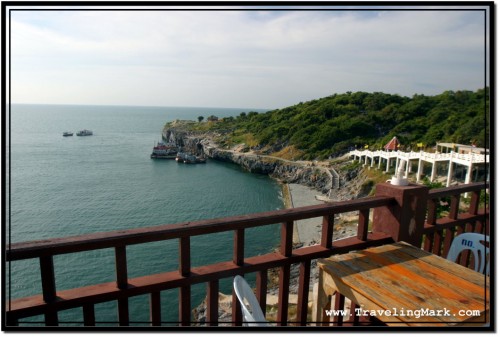 Country: Thailand
How to Get There: This island is too small and undiscovered, hence no airport. Ferry service is provided from Siracha which is well connected especially thanks to the rail service. Ferries run once every hour.
What's There To Do: It's a perfect island to escape hordes of tourists Thailand is otherwise flooded with, and get to see a place that's far more beautiful than anything else in the country. A true hidden gem of Thailand. This small, unlisted in travel books island sees very little in terms of visitor traffic, but it's so beautiful, it was once the site of Thai king's palace. The palace was disassembled after the French attempted to colonize the country, and reassembled in Bangkok where it was less vulnerable to the navy attacks. North side of the island has a beautiful Chinese Temple inside a cave half way up the hill. Views are beautiful from there, however those who decide to scale the hill all the way up (not an easy task in Thailand's heat) are rewarded with views even more breathtaking and get to see an ancient stone bearing Buddha's footprint which is reportedly 2,000 years old. I discovered the island through my Thai friend. Foreigners don't know about it. Unlike the rest of Thailand, Koh Sichang also sees little crime.
4 – Langkawi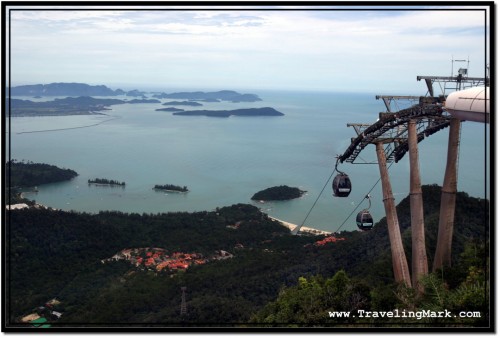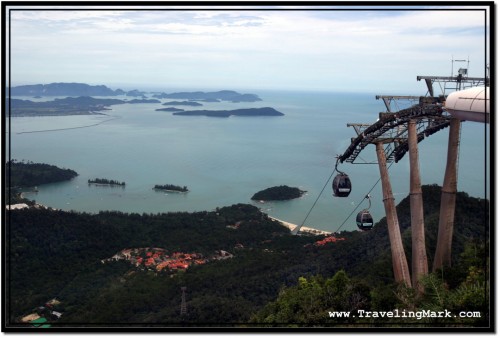 Country: Malaysia
How to Get There: Langkawi International Airport is located on the northwestern side of the island, which is where popular beaches (such as Chenang Beach) are, making access to them fast and inexpensive – unlike Ferry terminal which is at the opposite end of the island, requiring an expensive taxi ride. 2 hour ferry service from Penang is provided by Langkawi Ferry. Their boats are fast and their promise is to deliver the passengers from Penang to Langkawi in 2 hours. If you are like me and do it when the sea is choppy, you will have spent 2 hours throwing up until the last drop of stomach juice is out of you. Everybody on the boat was sick, including myself who has a stomach of steel. Vomit was covering the floor and kept splashing into everyone's shoes as the boat flew over the waves. The reek of the vomit as well as the sound of people throwing up from every bloody angle would make even the most resilient person to join the army of vomiters. By the time we got to Langkawi, nobody was able to speak and I felt pain inside my torso for 5 days – the type of pain you experience after an overly intensive workout. They did deliver us to Langkawi in 2 hours, though – as promised. I'm sure nobody on the boat would have minded a bit of a delay, but it's hard to blame the provider. The sea was simply rough that day. The same company also runs ferries between Langkawi and Kuala Perlis and Kuala Kedah in mainland Malaysia. These are shorter rides than one from Penang and usually through calmer parts of the ocean. No public transportation available on the island, however taxis are plentiful and motorcycle rental prices reasonable (the latter definitely worth it).
What's There To Do: Beautiful island with wide scale of accommodation ranging from backpacker's dorms to $2,000 a night luxury resorts on what is considered to be one of the best beaches in the world (Datai). Cable Car Ride which starts from the picturesque Oriental Village is well worth the money. Views are incredibly beautiful, you can even see the islands in neighboring Thailand from the top. Hanging Bridge is also part of the experience and is nothing short of breathtaking, though may be unsuitable for people suffering from the fear of heights. Mangrove and limestone area in the north east has some spectacular scenery, but one needs to hire a boat to get there. Tours are available, however they combine them with fish and eagle feeding. Eagles are a symbol of Langkawi and a big magnet for tourist money. Unfortunately, it's very harmful and can have detrimental consequences. Eagles are getting used to the fact that they get food each time a boat shows up. Boatmen do that to lure the eagles all the way to the boat so money bearing tourists remain in awe and as a result, these majestic creatures are slowly losing their ability to catch their own food, because they don't have to being constantly fed by boatmen. This was good enough reason for me not to buy a tour package, but to get more money from tourists, boatmen also take them to areas full of monkeys and kick the monkeys into the water to entertain foreigners with sights of swimming monkeys. Horrible abuse of wildlife done to get money from tourists. As an environmentalist, I refused to partake in this and support anyone involved in any way, shape or form. Very sad. Otherwise a beautiful island.
5 – Pangkor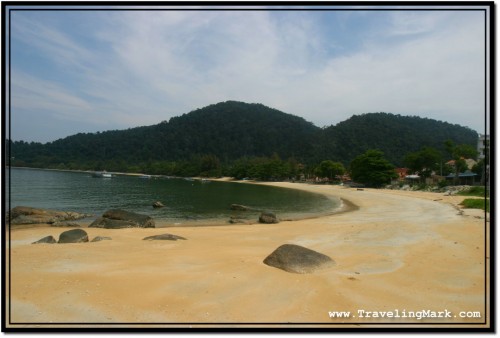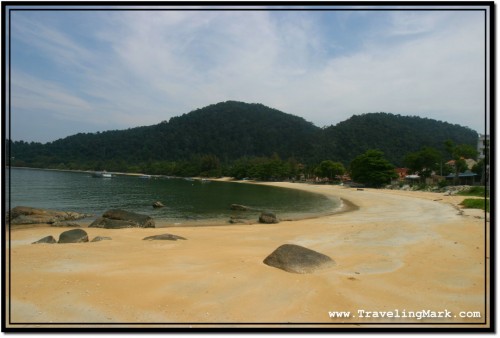 Country: Malaysia
How to Get There: Pangkor Airport (PKG) used to be served by flights from Kuala Lumpur, but because of low popularity of the island, those were suspended during my visit. Ferry service is provided from Lupur. Cheap motorcycle can be rented out from any hotel to get you around the island.
What's There To Do: Allegedly backpacker's paradise, the island has yet to get on the backpacker's map. Very few foreigners make it there. I must have been the only one there during my visit. I stayed for 4 nights and it was awkward because I'd be the only person on a beach, no matter which side of the island I went to. I stayed in a hotel in the town, but the island has one posh resort (Pangkor Island Beach Resort) where most tourists end up staying. Because it's so untouristy, a foreigner receives a lot of attention and Malay people are genuinely nice, unlike Thais so attention is usually a good thing. It's a nice place to kick back and take a break from floods of foreigners encountered elsewhere. Old Dutch Fort is located not far from the town of Pangkor and one can also find Tiger Rock – large boulder with 350 year old inscription on it nearby. Fu Lin Gong Temple – which is located on the opposite side of the town from Dutch Port has Mini Great Wall of China in its gardens. I also saw a flock of Hornbills there – which was the first for me. There were many of them throughout Pangkor. Amazing birds.
6 – Perhentian Islands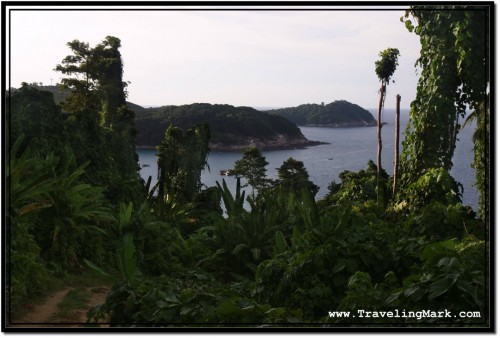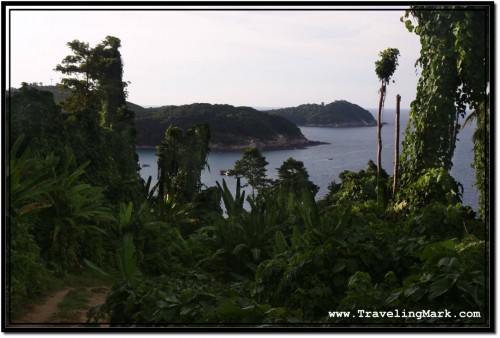 Country: Malaysia
How to Get There: Ferry service from Kuala Besut. No airport, no infrastructure. No cars, no motorcycles, no electricity on the islands.
What's There To Do: The best place for scuba diving or snorkeling in the world hands down. Incredibly clean water, beautiful coral fringed islands – I've been around the world but have yet to see water this clean. Two main islands offer lodging – Besar, which is more upscale and Kecil which is true backpacker's paradise. Prices have gone up a bit lately, due to growing popularity, but dorm rooms are widely available so backpackers can enjoy a decent price even if they are on a budget. The islands are small, so there is not a whole lot to do, however anyone looking to take a scuba course will not find a better price anywhere in the world and the water is just incredibly clear providing superior diving experiences. People go there to kick back. Booze is expensive – because it's Malaysia (Muslim country) but the party never seems to end. Nice jungle trail goes around the western half of Kesar and offers great escape from the sun and encounters with tropical wildlife. Electricity is provided during the day only, as generators (which pollute the air with exhaust fumes and noise) get turned off for the night. Internet scarcely available and extremely expensive. Still, a beautiful place where people always tend to stay longer than they intended to. Unfortunately, a group of local thugs operates alongside the popular Long Beach and extorts money under threat of violence from incoming tourists. Swift payment usually ends the threats, but it adds a very bad touch to otherwise beautiful place.
7 – 4,000 Islands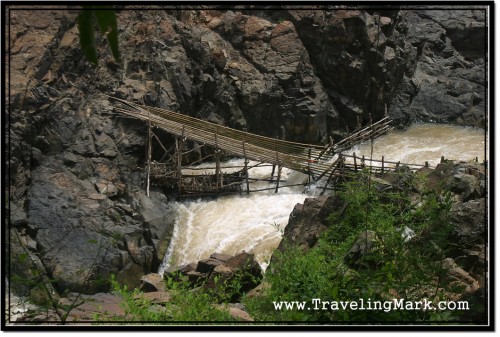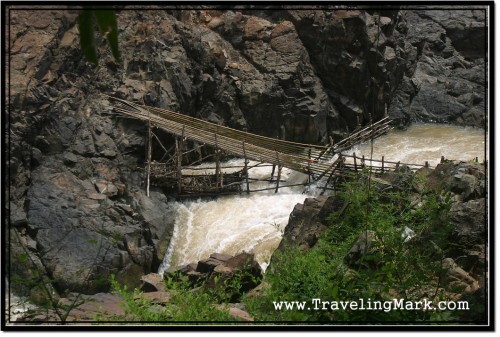 Country: Laos
How to Get There: Bus to Ban Nakasang from Cambodia or other parts of Laos and from there a long tail boat to either Don Khon or Don Det. The latter is a backpacker's paradise, the former is a bit more upscale for people looking for higher end accommodation with air conditioning. No airport – islands are small enough to cover on foot even if a person is not very fit. Bicycle rentals available and are the best option for exploring.
What's There To Do: Si Phan Det is a group of islands in the Mekong River. This makes them different as they are fresh water islands, not salt water ones. As such, they don't have beaches with people sun tanning on them, but are nevertheless an amazing place to visit. You can see the largest waterfall in South East Asia there or go see rare and endangered Irrawaddy Dolphins, however those are getting more and more scarce so actually seeing one is a challenge (Kratie in Cambodia is a better place to see them, but unreasonably overpriced). 4,000 Islands is a place to relax and do nothing. It's very cheap there, beer is some of the best in the world and dirt cheap (Beer Lao) and locals incredibly friendly. Quickly becoming a party place for budget travelers, 4,000 Islands will take you back in time and leave you feeling amazingly refreshed.
So that's my list of top 7 island destinations in Southeast Asia. Brief, to the point explanation accompanies each of the islands listed to prevent you from getting too bored or distracted reading too much irrelevant junk. What do you think? What are in your opinion the best islands in Southeast Asia?