I don't remember what I went to West Edmonton Mall – the largest shopping mall in North America for that weekend. I was already in the process of searching for flights to Asia from Edmonton and had a pretty good idea of what I should expect to pay should I decide to take that route, instead of going to the Caribbean. When I'm at West Edmonton Mall, I like to go to the Chinese supermarket called T&T where they always have this really great fast food style hot buffet. Food is great, prices are unbeatable and I love Chinese food so I never miss the opportunity to have munchies at T&T Supermarket when I'm at the West Edmonton Mall.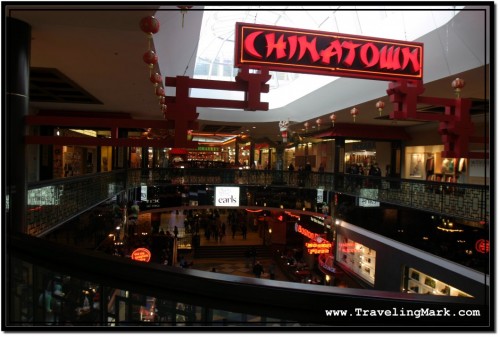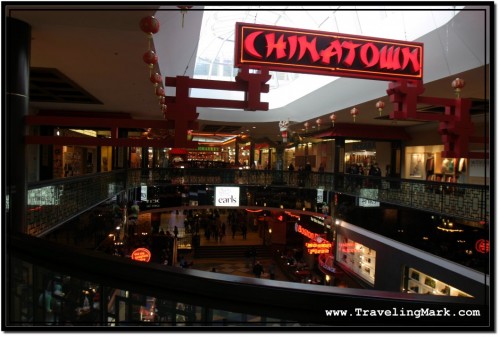 As I was walking out with my belly full after a nice snack, I popped in the travel agency that's got the office right outside of the entrance to T&T. The agency is called Unity Travel and is obviously focused on primarily serving the Asian clientele. There were two ladies inside, both of Asian descent and most of their signs on the shop windows were written in Chinese characters. The location itself suggested that it's Asian people living in Edmonton that they specialize in and as such – or so I thought – they specialize in flights to and from Asia. Wow, isn't that precisely what I've been focused on lately?
I walked in Unity Travel despite my overall belief that dealing with travel agents is an obsolete and pricey way of buying travel packages. If you deal with an agent face to face, their commission will have to be included somewhere in the price you end up paying. This is often not the case when purchasing on line as the process is automated and can be done even outside of store hours. But since Unity Travel is so obviously all about Asia which is where I wanted to go, I walked in believing I had nothing to lose. I just wanted to ask to get a general idea on prices I could get through, and I was in the neighborhood so why not. I didn't think I could get anything comparable to what I saw on line, but they wouldn't kill me for asking, would they?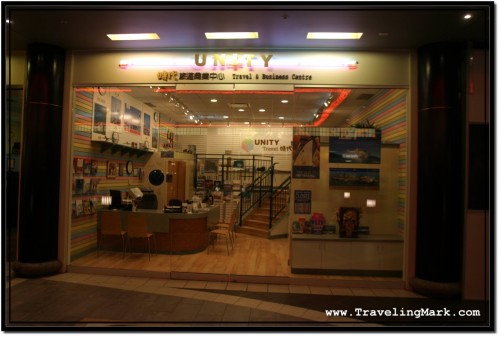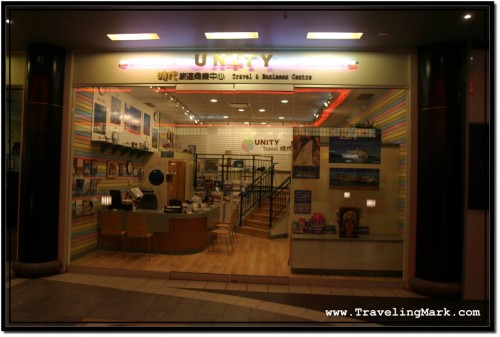 I talked to a fine lady whose name is Ivy and judging by the business card she handed me, she may be the owner of Unity Travel. I stuck out like a sore thumb because I'm Caucasian and I walked into a travel agency for Asian people but even though everyone stared, Ivy treated me with respect and answered all of my questions. I basically wanted to know how much a ticket from Edmonton to Bangkok would cost if I wanted to depart at the end of August, or beginning of September. I also asked Ivy to look up the same option with departure from Vancouver, as I already knew flying from Edmonton was gonna be significantly more expensive.
It was already the beginning of August when I visited Unity Travel. And I wanted to score a cheap ticket to Bangkok from Edmonton. I knew I was a dreamer, but the quote form Ivy got my instant attention. She said that if I were to fly on September 10th or later, I could get the Edmonton – Bangkok return ticket for $1,250 all in. My jaw dropped. This is about total cost I'd be looking at if I were to fly to the Dominican Republic at about the same time. With $800 being the base price but $300 in fees and taxes I'd be pretty damn close. But $800 was the cheapest ticket which departed at the end of September. End of August was in four digits. This sounded more than great to me. Afterall, Bangkok is more than three times as far as the Dominican Republic and it's in Asia. The value for money was definitely there. That's what I'd call a bargain plane ticket for high season. Ivy also mentioned that because we are already well into August and it's the high season even for Asia bound flights, that if I wanted to fly before September 10th, it would be possible, but the ticket would be $200 more expensive.
The real breakthrough came when I asked Ivy – just out of curiosity – how much more I would have to pay if I were to buy a return ticket all the way to Siem Reap, Cambodia (a town right next to Angkor Archaeological Park that serves as a gateway to Angkor for all foreigners). I only asked for Edmonton to Bangkok ticket because I knew Bangkok is the nearest major international hub with lots of flights coming in every day. Because Bangkok is served by such a large number of carriers, I believed the price would be less expensive than flying to areas such as Siem Reap. My ultimate destination would still be Cambodia, but getting to Cambodia from Thailand didn't seem like a big deal hence I asked for the ticket to Bangkok. But now that I knew how much it was to fly to Thailand, I also wanted to know how much extra it would be to go all the way to Cambodia as if it wasn't going to be that much more, I might as well pay the extra money and be delivered all the way to my final intended destination.
Ivy said that I would be flying with Korean Air and would have to make transfer stops in Vancouver and Seoul. And because Korean Air has regular, daily flights to both Bangkok and Siem Reap from Seoul, the price would not change. So whether going all the way to Bangkok or to Siem Reap, it would still cost $1,250 total if departing on or after September 10th, or $1,450 if departing before September 10th.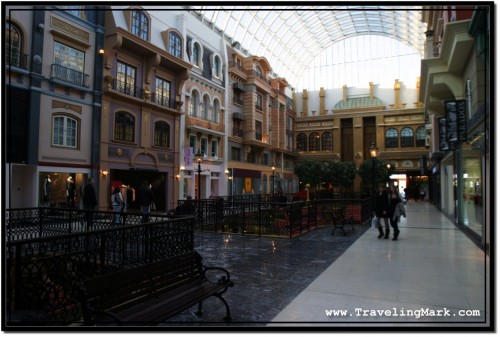 These quotes were staggering for me. I didn't even want to know how much a ticket would be from Vancouver at this point as quotes from Edmonton were more than reasonable. I expected some $3,000+ figures and even more for Cambodia, yet here I was with a quote I would have to pay to go to the Dominican Republic which I originally wanted to do. I left Unity Travel agency office with Ivy's business card and quotes written on it. I am not an impulsive buyer so I needed a little time to have this settle in my head. Plus there was still a dilemma of whether to go after September 10th and save $200 or before, but pay more. I had to give it a good think-over and was gonna get back to Ivy with what I have decided in a day or two. It is quite possible that Ivy thought I was just a passerby, just someone curious but not really serious when I walked in their office. She treated me professionally but I still had that feeling that she didn't expect much of me. Caucasian in an Asian travel agency… what the hell was I doing there anyway?