Shortly after I started this blog, as soon as I commenced my round the world trip, I realized that every info you can find about travel through third world countries on the internet as well as in popular travel publications is wrong. As if written by dim-witted imbeciles, every single travel guide in existence had dangerously misleading information, picturing travel as a positive and uplifting experience that involves encounters with friendly and hospitable locals and introduces cultures which despite poverty and threats of oppression always embrace peace and generously give even if they don't have enough for themselves. What a crock of shit.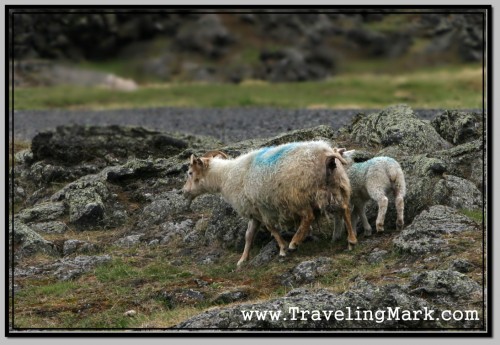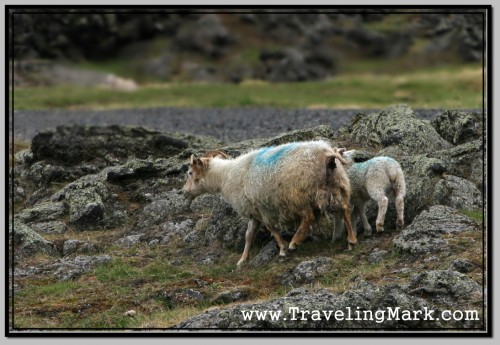 Because no realistic travel guides existed, the only thing people traveling abroad had to work with were these piles of whale poop. As a result, charts of people murdered, robbed, raped, scammed and otherwise abused abroad continued to grow exponentially. Yet instead of smacking themselves over their heads with a rock, these sickly deranged blockheads continued to spread their falsity while circle jerking one another all the while people out there were being mistreated having wandered ill-informed into the realm of inherent crime.
Enter Traveling Mark
Seeing all the misleading information the world of travel was oversaturated with, I stepped in and started sharing the full picture. If there was anything positive to share about the place I visited, I shared it, but if there was something negative, I shared it just as well. I told it like it was, delivering the full story without ever skimping on truth. I also never softened things up – if someone was a rip off artist, I called them a rip off artist, not a misunderstood individual who's had challenging life and is struggling to find his place in the world.
You'd think the world would come together to thank the first ever writer of full truth about the world of travel, but the world remained silent. It remained silent because of fear of those who made themselves heard loud and clear right away – the very dim-witted imbeciles who wrote all those misleading half-truths on travel blogs and in tourist guides prior to induction of Traveling Mark.
Like a mob of gangsters standing by to "take care" of anyone and everyone who messes with their "business", these loud-mouthed, dim-witted deluders showed me instantly why there is a complete lack of truthful travel guides and why no one dares to speak in favor of one. The slew of hate speech and threats was alarming but I stayed true to my cause and remained adamant to provide truthful information even if it meant going alone against the entire world.
What happened next was astounding. One by one, the bloggers who attempted the same truth telling but were trampled shut by half-truthers' army of sheep started to re-emerged and contacted me with letters of admiration that I survived the lynching by the dim-witted imbeciles and not only that – showed them all a finger and came out on top. The momentum I created resulted in an unstoppable boom of full truth sharing travel blogs which ultimately shut the dim-witters down. They're still used to yapping their loud mouth at anyone who doesn't abide by their rules and have their own sheep circle-jerk one another as they gang up on non-compliers, but their undisturbed and unchallenged reign is over and done with.
The Half Truther Army
My path to victory wasn't an easy one, though. I didn't give in to the sheep for one second, yet it puzzled me beyond words how well manned the half-truther army was. Among them you could also find individuals who seemed otherwise reasonably capable so why would they trade their wits for half truths? Why would they not share the whole truth having had the capability to see it? And why would they not only fail to share the whole truth, but fight to their last breath on behalf of dim-witted half truthers as if theirs was the law? This were the questions I kept asking myself for the longest time until bit by bit, the complete picture started to come together.
Fear of Reality
How much many travelers suffer from the Fear of Reality became clear early on. It is definitely one of the chief factors influencing the weak minded individuals even if their intelligence level is otherwise pretty solid. It takes an exceptionally strong person to handle the truth so walking around with rose-tinted sunglasses permanently mounted on a face is a simple alternative that allows one to retain their false sense of security their weak minds can't otherwise live without.
As with virtually everything that dumbs people down, those who suffer from Fear of Reality can't see its effect on them and think they are entirely immune to it. The denial and inbred belief that they are completely above it makes them more susceptible to attacks on anyone who dares to point it out. From there, there's just a small step to attacking anyone whose view of the world is unmarred by presentation of false colors, such as that of people with rose-tinted sunglasses.
More elaborate break-down of the fear of reality and its effect on travellers can be accessed on this page.
How High Can You Fly?
Another significant factor that dooms otherwise seemingly capable individuals into a life of a half truthing sheep is a severe lack of ability to actually see the full truth. Those who base their living on taking advantage of others mastered the art of presenting obstacles before the eyes of their chosen victims in order to make their scam appear legit.
That's why even an otherwise intelligent and educated person can become an easy victim of a scammer and come home believing that that missing money was his own fault though he doesn't remember where exactly he misplaced it and will continue perceiving the perpetrator as his friend and someone who actually helped him. The victim would also go as far as to attack anyone who attempts to fill him in by clarifying that he was scammed.
Again, as with everything else that dumbs people down, this inability to read between the lines to see things for what they really are is something nobody who suffers from it would admit to willingly. This one more than anything, actually. People who suffer from this shortcoming, regardless of how otherwise intelligent and educated they may be, are so dumbed down they will take scammers' lie for their own and will defend it at any cost. Typical thinking would go something like this: "The person smiled, hence he cannot be a scammer and anyone who dares to say something negative about him will have me on their ass."
Here's a more elaborate post on why how high you can fly determines how far you can see.
The Facebook Sheep
I've had more than a fair share of encounters with the Facebook sheep and it's just never pretty. I understood very early into my trip that enslavement is as enslavement does. Most dim-witted imbeciles only get as far on their journey to freedom as quitting work to travel. They end their corporate enslavement but swap it with thorough gadget and/or internet enslavement. I'm not even getting to money enslavement cause that's already a bit too much for dim-witters to swallow all at the same time.
The Facebook sheep who travel and blog about travel don't travel for the sake of travelling, but to broadcast their travel to all their friends. All they ever have on their mind is Facebook and the first thing they do when they get back from a trip outside is to get on their Facebook to post updates.
They don't really interact with locals – they talk to them to get something that would make a good blog. They don't really go to see a sunset – they take a picture of it for a better update than their friends made. They don't really sample food – they merely mark the dish's name so they can post about it.
Facebook sheep plain and simple travel to broadcast their travel on Facebook. They always think of that next Facebook update and of what picture to take to go with it. With their mind always on Facebook, they're never really fully present in the moment so there really is no surprise that they don't see the full truth. They only see that which makes the most interesting update for Facebook.
Being humans, we are not very good multi-taskers. Each of us likes to think that we can multitask, but every scientific and social experiment into it proved otherwise. Can you really blame a Facebook sheep for falling short of their travel experience with many things going unnoticed when their mind is focused on shooting a video that will make it on their next post? You truly can't because it's a natural human shortcoming but why do these Facebook sheep then insist on arguing with sane individuals who had the same experience but their mind was not on Facebook hence they got full picture of the reality?
Living For the Herd
One of the most influential downfalls of many, not just the travel half truthers is the curse of pleasing others. The sheep live for the herd. In travelers' case – they don't travel for the sake of traveling but for the sake of positive press. They want to be coveted by their Facebook friends so they limit their experience to interactions and reports that deliver the thumbs-ups.
It is understandable that because the herd of sheep composed of dim-witted imbeciles and their brown-nosing followers without brain is huge and easily capable of trumping anyone who separates themselves from the herd by being able to think for themselves, most people will volunteer to becoming a sheep because that gives them an approval of the herd.
Whereas the capability to think outside the box and rise high above the ground to see the forest for the trees (see the How High Can You Fly section above) is seen as outcast-ish by the herd, those who demonstrate the ability to think independently are frowned upon and ultimately singled out and victimized. Because nobody wants to feel singled out and victimized, people will sacrifice their individuality to become the respected sheep of the herd. Whether what they think and how they act is right or wrong becomes irrelevant and renounced in favor of whether what they think and how they act is favored by the herd.
The dedication to please the herd before anything else is one of the most dominant characteristic of vast majority of individuals alive today. As such, this characteristic, moreso than any other, would never be admitted to by anyone who suffers from it and is entirely addicted to it.
Further information on the Curse of Pleasing the Herd can be found on this page.
The Reign of Sheep
So eventually, bit after bit, the entire picture of why people, including those who seem to be otherwise mentally capable of thinking for themselves are so determined to pass on the half truths about the world of travel came together. They are the Facebook addicted sheep who fear reality and lack the capacity to see forest for the trees. But most of all, they live for the herd.
There are basically two types of people in the world today:
Sheep feel safe and secure being part of the herd. They abandoned their individuality and modified their thoughts and actions to match those approved by the herd. Like children following the Pied Piper into their doom, the sheep will jump into a well if other sheep of the herd do it too. And if someone were to come along to tell them that they'd be stupid to jump into the well for they would needlessly drown, they'd respond by attacking said individual and backed by the rest of their herd, they'd trample the individual for his nerve to think for himself and speaking in opposition to the herd.
The sheep are many, whereas the individuals are usually alone. That's why many otherwise capable thinkers succumb to pressure and become one with the herd and start acting sheepish. If one sheep takes a step to the left, all other sheep take a step to the left. If one sheep bleeps, all other sheep bleep. To say something that's not sheepish when sheep are around would get the whole herd bleeping and that's pretty much guaranteed to shut any innovator up.
If you do as the sheep do, you'll gain their respect so next time, if it's you who bleeps first, all other sheep will bleep in unison with you. If you don't do as the sheep do and dare to think for yourself, the sheep will bleep in unison against you, calling you a freak and forcing you into becoming a loner.
As for me – I'd rather be alone than become a sheep. I can look in the mirror and not see a puppet. And that is more important to me than all the bleep fanfare in the world.