Sras Srei is a rectangular water pool within the Angkor Thom royal palace area, to the north of the Phimeanakas temple. The pond is 125 meters long and 45 meters wide. It is believed that either on the south or on the west side of Sras Srei there was a terrace which may have been used by the king and his company from where to watch water sports. Since the area around Sras Srei is overgrown with jungle, it offers much needed shade and possible breeze to cool off after exposure to the sun during climb to the summit of Phimeanakas.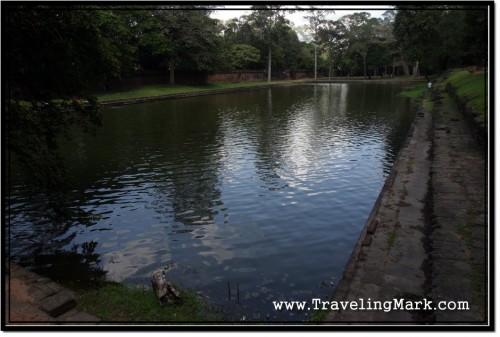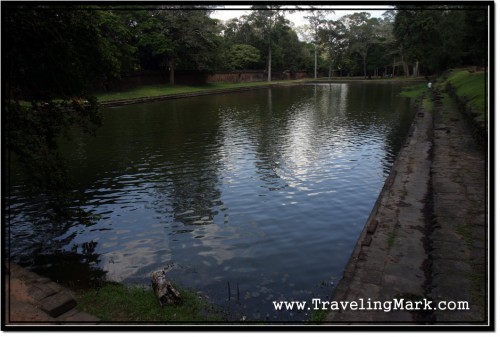 There is one smaller pond to the east of Sras Srei which is believed to have been the part of the original royal palace which may have stood there during the reign of Jayavarman V, Udayadityavarman I and Suryavarman I. Sras Srei was likely built by king Jayavarman VIII, the destroyer of Buddhist artefacts installed by the great builder of Angkor Thom, king Jayavarman VII. The inscriptions suggests that the two pools existed so men can have one for themselves and women one for them. Based on typical sexism of Khmer people which is still as prevalent today as it was 800 years ago, the pool for men was built to be much bigger than the pool for women. Little has changed since the Angkorian era and the men of Cambodia still treat all women (including women from abroad) as someone of a lesser worth. That's also why Cambodia is the rape capital of the world.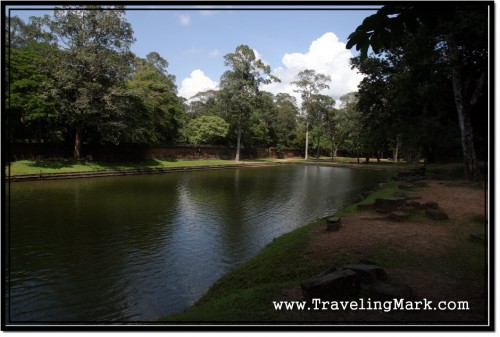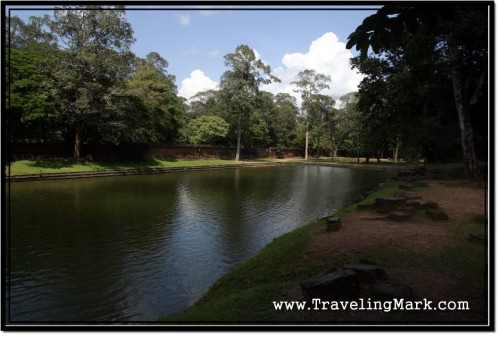 The royal bath pools of Sras Srei are no longer used by the royalties to bathe in, but the waters of the basins offer much needed opportunities for local kids and monks to cool and wash in.