Aside from being the greatest temple builder of all Angkorian era Khmer kings, Jayavarman VII was also noteworthy for his focus on hospitals. 102 of them were built during his reign (4 were within Angkor Thom) but it was his efforts to make them run smoothly that set him apart from the other kings who also built hospitals. Chapel of the Hospital which still stands between the Victory Gate and Ta Keo temple is all that is left of what used to be an ancient health care establishment.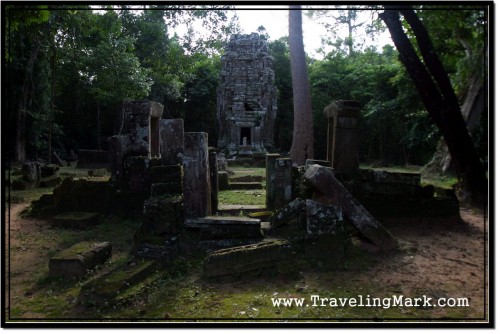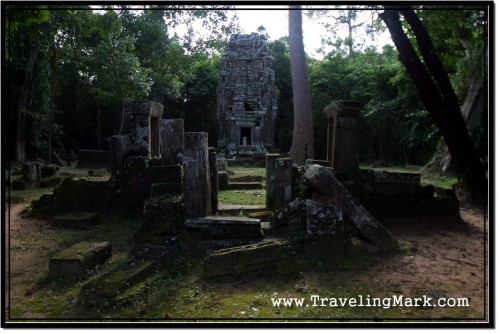 As with all other Angkorian era structures, only the houses of gods were built of stone which allowed them to survive for centuries. Houses of people, including royal palaces and Arogyasala (houses of the sick, aka hospitals) were built of wood and bamboo and have long since perished. As a result, Chapel of the Hospital stands there tall, but all alone, surrounded by collapsed stone while the jungle grows lushly around it.
While Chapel of the Hospital is in a ruinous state, it is right on the Angkor's little circuit which makes access to it simple, yet because it's so small and insignificant, it's not visited by many. When I made my brief stop, I saw many tour buses whizz down the road at full speed giving the passengers onboard little chance to even catch a glimpse of what that thing on the side of the road was about.