After returning to Lima following my near 24 hours long bus ride from Cusco, I stayed in an apartment room in the district of San Miguel. The room was being rented out on a day to day basis by a young woman from Spain. What I didn't know, was that the woman was a single mother living with her 6 year old son.
At first I was concerned over the lack of disclosure that a child lived in the same apartment, as the presence of a young child typically means a lot of screaming and running around, but in this case, the little boy was very well behaved and my entire stay was reasonably peaceful.
I instantly got along well with the woman as well as her child, and could tell the boy truly lacks a father figure in his life. My being the age of what his father just about could be, he always sought to hang out with me, talk with me and play with me.
The moment I moved into my room, he came over and started talking to me about his favorite football team. He then fetched his football trading cards and showed me his favorite players.
He then would hide behind a curtain and poke his head out, to provoke me into playing hide and seek with him. He kept relentlessly engaging me in conversation, and I gladly chatted with him and shared manly wisdom he craved but lacked in his life, but I was in Lima only for two days and I had a girl waiting to spend time with me.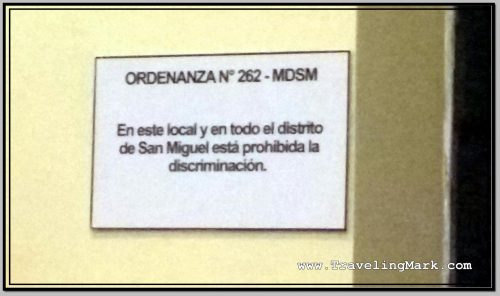 The boy was so excited to have me there, it was always a challenge tearing myself away from him, and I had to explain to him that as a man, like him, I can't ignore a woman waiting on me. Then I had to lie to him that I'll play with him more after taking care of my girl. I knew very well I would not be returning home before he heads to bed, but that was the only way to calm him down and let me go without feeling hurt.