In native Khmer language, the meaning of Siem Reap is "Siam Defeated". This is hardly the case anymore, as Kingdom of Siam, or Kingdom of Thailand as it is known today ultimately defeated the Kingdom of Cambodia and put both Siem Reap as well as entire Angkor area under their control. The name of Siem Reap remained, much to the dismay of Thailand as it's become the most popular destination town in Cambodia, serving as gateway to Angkor temples so now everybody thinks the Khmer owned the Siam.
Location of Siem Reap on a map. The map is navigable and interactive:
Siem Reap and Angkor were under Siamese control from 1794 to 1907, until French troops came, conquered Cambodia and put it under their control. It didn't take long before French explorers discovered the ruins of Angkor Wat temples and through them the buzz about the largest religious complex in the world had spread into Europe. Europeans soon started to flood Cambodia to see what the buzz was all about and Siem Reap quickly started to turn from a complex of villages centred around wats to a popular tourist hub.
Fast expansion of Siem Reap continued and come 1929, the town saw its first hotel – The Grand Hotel d'Angkor. Up until the late 1960's, Angkor Wat remained one of Asia's most popular tourist destinations, attracting the likes of Jackie Kennedy and Charlie Chaplin.
All has been put to an abrupt stop in 1975 when communist Khmer Rouge seized power over Cambodia and drove much of Siem Reap's population into the countryside. This mass evacuation and prosecution of all who practised religious faith stopped the growing influx of tourists who saw Cambodia as dangerous destination for all travelers. On their crusade to eradicate religion, Khmer Rouge destroyed many of Siem Reap's temples (though protected by its divinity, Ya-Tep Shrine was beyond the scope of their might).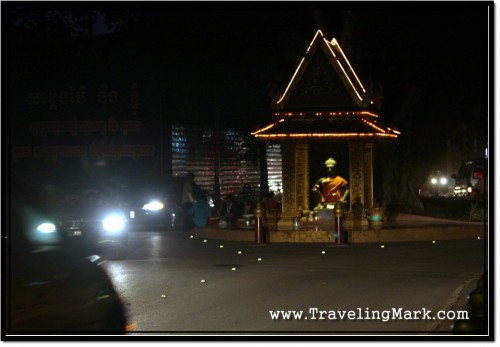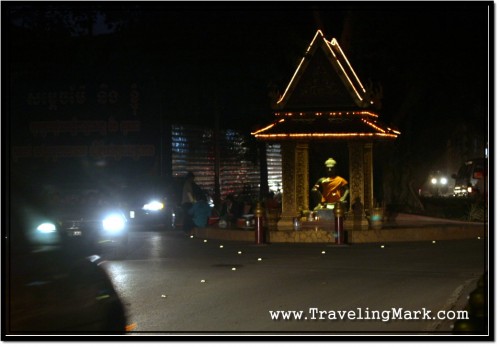 When bloody reign of Khmer Rouge was put to an end, Cambodians started the process of rebuilding Siem Reap to its former glory. New temples were built in town, old traditions were dusted off and holy days of Buddhism were celebrated once more. The hit Cambodia suffered in the hands of Khmer Rouge took a while to recover from, though. International community did not regain its lost trust in Cambodia until mid 1990's when first foreign tourists dared to re-enter the country.
Pol Pot, the mastermind behind Khmer Rouge died in 1998 and his death brought upon the new era of Cambodia. Siem Reap has been vastly rebuilt, Angkor temples made more accessible and tourism industry in Cambodia kept growing exponentially. When UNESCO designated Angkor Wat a World Heritage Site, putting it on the map right up there with the Pyramids in Giza, Machu Pichu in Peru or the Taj Mahal in India, Cambodia, and especially Siem Reap quickly spiked as one of the most coveted travel destinations. Nowadays, tourism is the life force behind Siem Reap's growth that's been inadequately faster than in the rest of Cambodia.
Cambodia receives more tourists than any of its mightier neighbours and it's all only thanks to Angkor Wat. Millions of tourists who come to Cambodia only visit the country because of Angkor Archaeological Park. And since Siem Reap is the closest town with all facilities, virtually all of the visitors to Cambodia make it there.
If you are planning to visit Angkor temples, Siem Reap is where you will be staying, dining and getting entertainment. Full scale of accommodation options ranging from budget guesthouses to 5 star hotels are available in Siem Reap. Same goes for restaurants, bars and shops. However, Siem Reap's rapid boom in an impoverished country comes with its ups and downs. As you read my blog, you will be introduced to all – the good, the bad and the ugly part of Siem Reap. I do not do urban legends. When something about Siem Reap or Cambodia is good, I will tell you it's good, but when something about Siem Reap or Cambodia is bad, I will again tell you that it's bad. My reports and reviews are painfully honest because I value you as a reader and would rather you to know the whole truth, even if political correctness dictates to leave some of the less flattering parts out. Welcome to the real Siem Reap!