I spent most of my time in Cambodia living like a Cambodian. While I stayed in the village, I became part of the day to day affairs that commanded the village life and became close friends with a number of members of the community. Thoroughly integrated, I took part in the village's daily routines many of which were so strange to me, they raised questions. Through close ties with a few friends, I was soon filled in on much of what seemed as an unusually uptight lifestyle.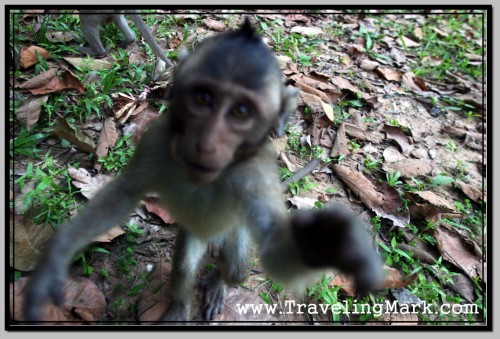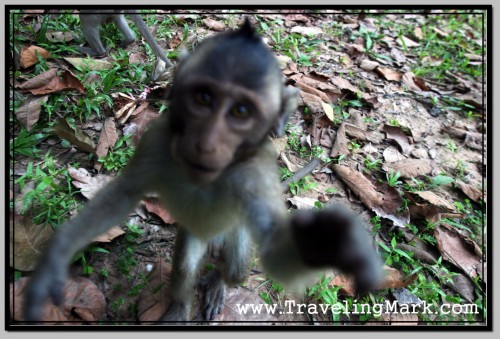 It seemed, for example, rather strange to me that single girls stayed in a dedicated house and would always lock themselves up inside immediately after dark. As was explained to me later, Cambodian tradition dictated the girls to not spend nights in company of men. Children stayed with their parents, married couples stayed together, but adolescent, unmarried girls always stay with one another and would bar outside world's access to them for the whole night entirely.
Things became even clearer later on, when almost every other night someone would try to break into the house of girls with an intention to rape them. That was the reason why no girl would ever stroll out after dark and why even though they lived separated from men, their close male relatives were always nearby. This was because sexually oriented assaults against girls were so frequent, a male they could trust – usually a father or brother of the girls – was always nearby to fight off perpetrators looking to sexually violate them.
Unfortunately (but not shockingly), despite these rather drastic precautions, an alarmingly high number of Cambodian girls still gets raped before getting a chance to engage in voluntary intercourse with someone they like. Everybody in Cambodia either knows someone who was raped or were victims of rape themselves.
Cambodia, as I found out is one rape happy nation. Being a female in Cambodia carries with it an inherent, very realistic and ever increasing threat of becoming a rape victim at some point in their lives with the least lucky ones getting exploited long before reaching maturity. Children, after all, are easy victims. They are naturally afraid of adults and their dependency on them makes them obedient. Plus a child does not have the matching physical strength to possibly fight the perpetrator off or run away.
However, if a child is not available, your average Cambodian male will not pass up on an opportunity to sexually violate a woman should said opportunity present itself. And if no opportunity presents itself, he'll go out to create one (remember my post about driving habits of people who like to use their physical advantages against disadvantaged individuals? Cambodians are a perfect example. The entire history of Cambodia is the history of unprovoked aggression, and it still reflects in their inherent lust for abuse of anyone who's weaker, with aggressive driving and inclination to rape being the most obvious).
The possibilities and opportunities for rapists in Cambodia are endless. Not only can they enjoy violating the weak and not face a threat of punishment, they can even count on the victims to keep to themselves as most will feel ashamed to even admit that they were violated. The place of a woman in the Cambodian society is not particularly enviable.
A society which deems women a lesser human form is not likely to recognize rape as a serious crime to begin with. As a result, rapists are not prosecuted, which leaves victims to deal with the ordeal on their own all the while the rapist is out on the lookout for his next prey. Add to the mix how fundamentally corrupt and incompetent Cambodian police are and it becomes clear that it wouldn't even make any sense for the victim to report the crime. Why bother if the likelihood of being further victimized by the police is higher than a chance of them investigating on the report?
Because there are no lines that Cambodian rapists would draw, foreigners visiting Cambodia are as likely to become victims of rape as locals. And statistics show that. There are none in the Cambodian police files, because Cambodian police doesn't recognize rape since it never gets reported, but if you look at travel advisories posted by governments of countries with significant number of citizens traveling to Cambodia, you'll notice a frightening trend. And all these rapes are perpetrated by aggressors from a country with total population of 14 Million. The ratio here must be some of the worst in the world.