After a week in other parts of the Philippines, a visit to the province of Ilocos Norte was a refreshing change. For the first time since my arrival in the Philippines I felt compelled to pause and stay a bit longer simply because my first day in Ilocos Norte was my first day in the Philippines during which no locals went out of their way to rip me off. There weren't many other foreigners to see yet locals were always very friendly and respectful. More so than in any other part of South East Asia I have visited. And that made for a very comfortable and enjoyable stay. Needless to say – I was in no rush to move to a different part of the country.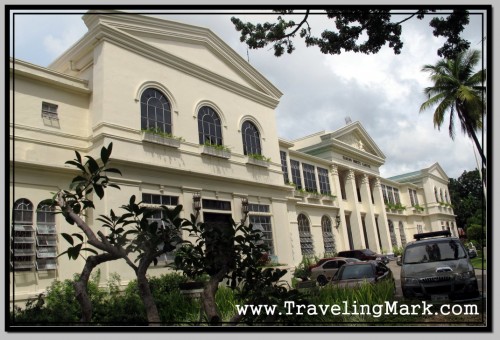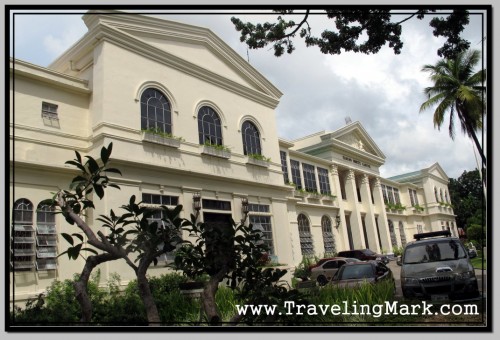 What made instant impression was respect I received from tricycle drivers. They are as bountiful in Ilocos Norte as they are in other parts of the Philippines, yet even though I was the only foreigner around, none came jumping down my throat at any time of my multi week stay. Not after arrival, not before departure nor at any other time have I felt pressured by trike drivers or anyone else on mere premise of me being a foreigner as it is in other parts of SE Asia. As a result, I never felt hesitant to step outside of my hotel room to wander the area because I was always left alone to enjoy as I pleased and at a pace I chose.
This welcoming, no pressure environment which is basically impossible to come by elsewhere in SE Asia save Malaysia, Singapore and Brunei got even more tourist friendly when I went shopping in local marketplaces. I bought rambutan, bananas and mandarins from locally run stalls yet each time I was quoted the same price locals pay. I kept buying fruit all the time because at no time, no seller ever tried to overcharge me.
When I went to eat in local eateries, I was once again charged the same amounts locals pay. Coconut – staple of my diet was also quoted by each seller at a very attractive local price of 20 Pesos (less than $.50). And even when I went to have a few beers in a bar, my total bill always showed correct number, without artificial inflations like it kept happening in other parts of the Philippines.
The only downside to Ilocos Norte – which applies to whole of the Philippines – is crap accommodation for ridiculously high price. Philippines is the only country in the world I know of where you can find even crappier accommodation than in Laos but for more than twice the amount of money. This is completely out of proportion to the cost of everything else in the country and definitely out of what accommodation costs in other SE Asian countries.
Philippines simply offers Philippine quality for European prices. If I compare $30 worth of rooms I stayed in in Barcelona or Berlin to those for the same money in the Philippines, I see my wallet grow hands and beat me up for shelling out so much for such dumpholes.
Other than that, a visit to the province of Ilocos Norte was for the most part a pleasant experience. Although… this self proclaimed True North of the Philippines, which covers the north-west corner of Luzon doesn't have any mega malls (something the rest of the country is full of). For some, this may be a deal breaker but for me it was a plus. If you take into an account the fact that locals don't inherently rip foreigners off, you can get more bang for a buck dealing with them than any mega mall could possibly offer.