I enjoyed my stay as a recluse in a remote Canadian wilderness profusely but anyone who thinks three months in the wild were a romantic dream come true is as detached from reality as those who say that Cambodians are hospitable, Thais smile all the time, Filipino have tasty food and Brazil is not any more dangerous than London or New York. Whatever was the agenda behind all this crap is irrelevant – we live in the 21st century so it's time we pulled out heads from our behinds and put an end to this fabrication.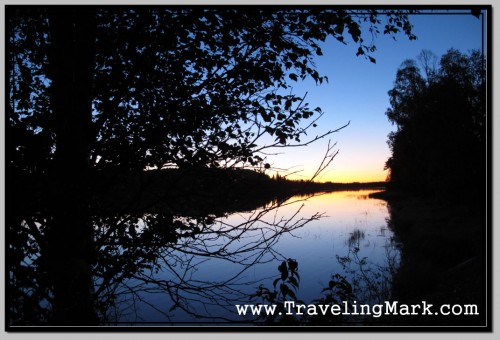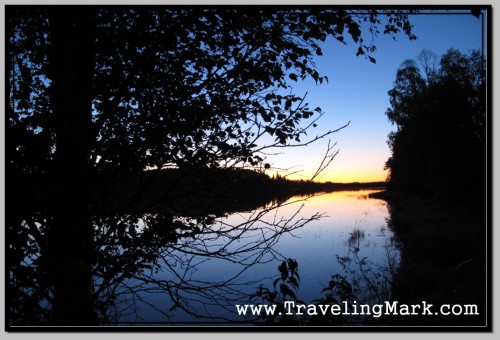 Mother Nature, albeit beautiful and awe-inspiring is also harsh and unforgiving. We have evolved to romanticise life in the wilderness and perceive it for something it is not. Fiction presented by books and movies portrays wilderness and people who dwell in it as peaceful and merciful but reality is quite a ways different. Real mother nature is a wicked old witch.
If you want to have a warm and cuddly wilderness experience, go to see a movie or risk getting killed. I got to spend a significant amount of time in Mother Nature's embrace and grew to respect and admire her. It showed me how small and insignificant I am and how she'll carry on being the same wicked old witch regardless of whether I live through my encounter with her or die.
This important understanding that Mother Nature is a wicked old witch is one of the primary reasons why so many hikers die in the wilderness. Their fear of reality prohibits them from seeing the whole truth. They see beautiful surroundings and mighty elements, but refuse to acknowledge the very thing that makes Mother Nature tick – the inherent cruelty.
I have, since the inception of this blog, offered nothing but whole truth. I don't have a huge fan club because my reality is not partial and majority of people are not able or willing to accept unskewed facts. And I know most people are not ready to hear that Mother Nature is anything but majestic so I don't anticipate much positive response here either.
Do not get me wrong, though. I was out there, I speak from experience yet I will be the first to defend Mother Nature's beauty and show her respect. I love her more than I love people and enjoyed few short months living side by side with her more than years living side by side with people. There are no words to describe how much I love nature and how much she means to me, but that is not an excuse to leave out the part where Mother Nature is a wicked old witch.
While I was in the wilderness, alone and vulnerable, Mother Nature threw some mighty difficult shots at me and when I responded by bouncing back, she threw another one and then another and another. I came to understand that I exist within nature, not the other way around. Mother Nature has long been here before a sequence of events I had no influence over resulted in my creation and will long be after I and all of my achievements perished.
I am naught but a powerless, unworthy drop in the ocean of life and whether I like it or not, I'm finite. All I was given were a few short years of existence yet I was also granted the freedom to roam the nature a free man. Free to think, free to understand, free to make my own judgement. Free to do things no other creature I encountered had the privilege of doing.
It was this ability to think that set me apart from other inhabitants of the wilderness and provided me with a tool that made survival in an environment dominated by cruel Mother Nature easier – imagination. For no matter how harsh the shots that Mother Nature threw at me had been, I was always able to look forward to what my dreamed of future would hold for me. To be comforted by a thought is to gain solace where there is gloom.
Mother nature is cruel, but she's also fair. She does not seek out her victims. She throws shots completely oblivious to whether they bring you prosperity or suffering. Her actions are unconscious and uncaring and will come down by the same force whether you worship or curse her. I respect Mother Nature's power and admire her beauty, but I understand she's as much my best friend as she is my worst enemy.
Let this be the lesson to you. To enter Mother Nature's realm is to expose oneself to both the good and the bad she has to offer. Be prepared, or perish. There is heavenly beauty to be seen and endless knowledge to be gained out there, but Mother Nature is as much of a wicked old witch as she is a beautiful bride, a shrewd healer, or a guiding spirit. She's not out to get you – she's not out to get anyone. She's just there, following her own course to which we respond. Sooner or later, you will be recycled. Are you prepared?