Center for Khmer Studies is located within the Wat Damnak compound in Siem Reap. Aside from being at the forefront of promotion of Khmer culture in the world, Center for Khmer Studies also focuses on research and education among Cambodians.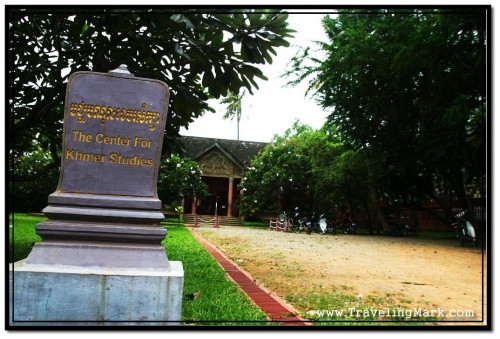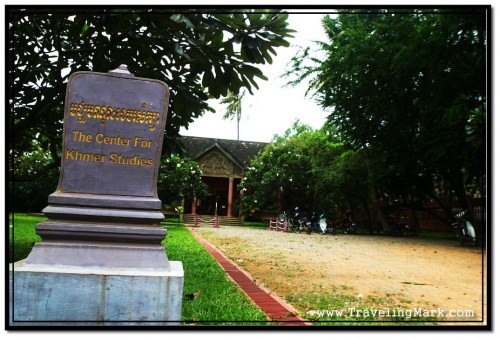 Center for Khmer Studies is a US corporation recognized as a tax-exempt institution which basically means that they can legally and officially collect donations and issue tax deductible receipts to donors (I believe all that is possible – not sure, I'm not an American myself). While I was unable to verify how big a chunk of donations goes directly towards operations of Center for Khmer Studies and how much is kept as "administrative fees", I remained positive that this is one institutions where charity scam is not a daily bread operation. Unfortunately, scam charities are not uncommon in Cambodia so anyone who's been here long enough will grow very wary of anyone using charitable purpose as store front. However as it turns out with Center for Khmer Studies, they have something to show for their donations so this would be one of few NGOs where at least some, if not most of the donations go towards actual good cause.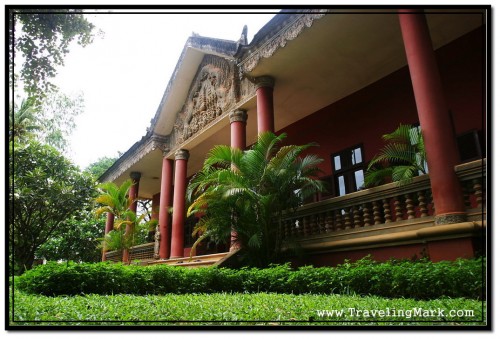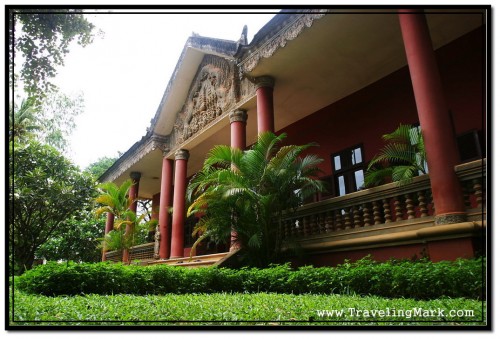 Part of the Center for Khmer Studies is a walk-in library which is the largest in Cambodia outside of that in capital Phnom Penh. The plaque by the library says that library of the Center for Khmer Studies is under high patronage of His Majesty King Norodom Sihamoni. As far as size of the institution is concerned – it may not be a monstrous behemoth, but despite its smaller size it's recognized worldwide and has been chosen by many foreign scholars who came here to study Khmer culture.